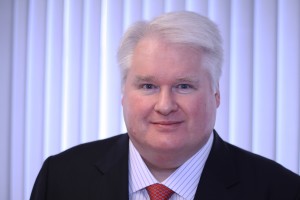 Nominations for the Middle East Accountancy & Finance Excellence Awards opens on September 1, 2014. Organised by ICAEW, the annual gala event is the only dedicated awards programme for accountancy and finance professionals in the region.
Now in its fourth year, the awards recognise and celebrate professional excellence and best practice in the accountancy and finance profession. Accolades are presented across nine categories including: CFO of the Year; Business Finance Team of the Year; Excellence in Financial Reporting; Excellence in Training & Development of Finance Professionals; Internal Audit Excellence; Young Finance Professional of the Year; Corporate Finance Deal of the Year; Excellence in the Development of the Country's Future Business Leaders; and Business Leader of the Year.
In addition to the nominated categories, judges' choice awards will be presented for 'Outstanding Contribution to the Profession by an Individual' and 'ICAEW Chartered Accountant of the Year'.
According to ICAEW Regional Director for the Middle East, Africa and South Asia (MEASA) Michael Armstrong FCA, the sustainable economic growth depends on having a strong accountancy and finance profession. These are the people whose hard work and dedication is underpinning confidence in business, and yet their achievements can sometimes go overlooked.
Furthermore he said, "It gives us great pleasure to celebrate the very best in the accountancy and finance profession in the Middle East and we are looking forward to reviewing the 2014 submissions, which just keep getting better every year. These awards were launched in 2011 and have now become a key date in the annual calendar of regional business leaders."
Any accountancy or finance professional practicing in the Middle East as well as organisations' finance, accountancy or HR/training departments are eligible to be entered for the awards if they meet the criteria outlined for each category on the ICAEW website. Nominations must be submitted to ICAEW Middle East by 1 October, 2014 for review by an expert panel of judges, ICAEW staff and faculty heads.
Winners will be announced and presented with their accolades during ICAEW's annual awards ceremony taking place at the Jumeirah Beach Hotel on 10 December, 2014.