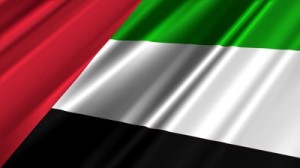 ACCA (the Association of Charted Certified Accountants) has appointed Lindsay Degouve de Nuncques as its new Head of ACCA UAE.
Lindsay has spent more than eight years with ACCA, gaining experience in learning and strategy leadership roles of the organisation in ACCA's headquarters in London.
In her most recent role as Head of Strategy Implementation, Lindsay was responsible for devising the future strategy for ACCA and ensuring its successful implementation globally, working to ensure that ACCA remains the leading global professional accountancy body.
The new appointment coincides with ACCA cementing an exclusive partnership with AAA, the UAE Accountants' and Auditors' Association. The aim of the partnership is to develop the UAE chartered accountant qualification that supports the government's drive to promote the qualification of UAE nationals.