Initially only open to UAE students, competition now welcomes entrants from KSA, Egypt, Jordan and Qatar…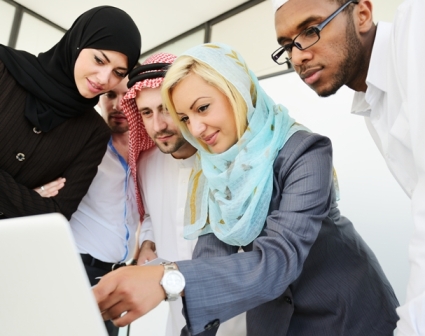 THE INSTITUTE of Management Accountants (IMA) Middle East is expanding its highly competitive Case Study Competition for college and universities regionally.
Initially open only to UAE finance and accounting students, the competition is now accepting submissions from Saudi Arabia, Egypt, Jordan, and Qatar. Abu Dhabi University was selected by an esteemed panel of judges to win IMA's first Case Study Competition last year.
"There was massive interest in the case study competition last year. We in fact received submissions from college and universities outside the UAE, but had to focus on the Emirates in the first staging of the competition. Following it success, we are now accepting entries from four new countries, making the competition even more competitive and adding further to its prestige," said Jim Gurowka, CAE, IMA vice president International Development.
Creative problem-solving approach
In addition to the success of the Middle East Case Study competition, Gurowka noted that IMA has experienced rapid growth last year with the adoption of global programmes and the implementation of student membership activities around the world.
"This year we have Ernst & Young, Federal Foods, Morgan International and Emerge Management Training Centre who are proud to be associated with the case study competition," Loutfi K. Echhade, MENA Family Business Centre of Excellence Leader at Ernst & Young, said.
"We are honoured and pleased to be a part of a professional competition organised by the IMA that aims to encourage thought process, skill development and creative problem solving approaches amongst students aspiring to be future industry leaders," he added.
The competition, which provides the opportunity of addressing real-life scenarios, also enables students to formulate solutions to real case business situations and acquire strategic management skills.
"We see this as a key learning milestone in their journey to hold future leadership positions in the world of business and commerce," Loutfi said.
Free IMA student membership
In this year's competition, the winning Case Study Team will receive $4,000 and the runner up team $2,000. In addition, the winning team members will receive a free IMA student membership, discount on the CMA entrance and examination fee, discount on CMA training, and an internship in a prestigious multinational organisation.
Each campus of any college/university is eligible to select a team(s) of three to five members to determine the best solution for the management accounting Case. No more than 50% of team members may be Master's Degree candidates and no Doctoral Degree candidates may be selected. Although faculty members are encouraged to promote this competition on their campus, no faculty or other professional assistance is allowed in solving or presenting the case.
Entries must be submitted on or before April 15, 2013. Four finalists will be selected and notified no later than May 31, 2013. The four finalist teams will be notified of the exact time and location of the final competition. Each of the four selected teams will personally present their case analysis solution and be required to respond to any additional questions on which they will be judged.
***
Four finalists will be selected and notified no later than May 31, 2013. Students who wish to participate may download the competition rules and regulations as well as 2013 Case Study material at www.imamiddleeast.org. Organisations interested in becoming involved in the competition as sponsors may get in touch with us on +971 800 IMA ME (462 63).