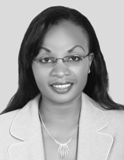 THE ROLE and outlook of accounting and finance practitioners has broadened over the recent years, as the professionals become more and more involved in the front line of businesses.
Indeed, for those who were priviledged to join the crème de la crème of the region's leading industry figures during the Institute of Chartered Accountants in England and Wales (ICAEW) Excellence Awards night, one thing was clear; the profession has grown in significance and influence.
Respected industry experts from accounting, finance and business hobnobbed at the glamourous event that featured keynote speaker Olympic sporting legend and London Olympics organiser, Lord Sebastian Coe.
For Chris Taylor, who graces our cover this month, being declared the Middle East's undisputed 'Chartered Accountant of the Year' is a dream that has been several years in the making and riddled with interesting twists and turns.
In an exclusive interview with Accountant Middle East, the Chief Operating Officer of Abu Dhabi Finance reveals that his earlier passions included becoming an Olympic 800 metre champion, but a combination of injuries and a lack of talent made him realise he had to choose a more 'sensible' occupation.
The awards night however, belonged to PricewaterhouseCoopers as the tax, assurance and advisory services firm snatched a double win in the overall categories of 'Firm of the Year' and 'Corporate Finance Deal of the Year.' We go beyond these successes to find out how the firm managed to scoop the twin victories.
Our extensive coverage of the awards ceremony ranges from interviews with individual winners to corporate success stories in the 'Awards Special' pages. We also relive all the spectacular moments with lively and colourful photographs captured from the event.
This bumper January edition is also packed with other exclusive features and interviews with top industry professionals including Mark Shuttleworth, the Chief Financial Officer (CFO) of Emirates Integrated Telecommunications Company (du), Surya Subramanian, the CFO of one of UAE's top banks Emirates NBD and last but not least, Colonel Saif Mohammed Saif Bin Abed, who wears two caps – literally – as the Director of Finance at Dubai Police and as Chairman of UAE's Accountants and Auditors Association (AAA). In the same thread, this column last month inadvertently referred to Coutts' Jennifer Mathias as Chief Executive, but the top banker is in fact the CFO. Apologies for the error.
The year 2013 starts with a bang and as we promised in our launch issue, the magazine's ground breaking concept will endeavour to tap into the passions of our core readers by creating a rich, compelling and engaging editorial platform.
Happy New Year!

Joyce Njeri, Editor – Accountant Middle East