Increasingly, the role of the senior finance professional is changing,with more and more responsibility for company direction – and the job of CFO often seen as an ideal training ground for thepotential CEO. What's more, increasingly challenging legislation requires stringent financial management that only the top certified practitioners are likely to deliver. Yet how to attract, train and grow the best financial talent? How to create the assessment matrices that ensure the right people get to the top? Associate Editor Zenifer Khaleel assesses the climate of change in the finance department.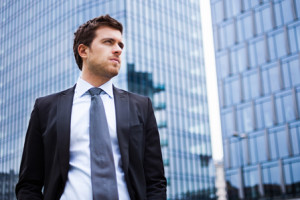 The primary aim of any organisation, irrespective of its operational capacity, is to say it big with numbers in the profit sheet.Since the economic downturn gripped the world in 2008, finance professionals are under added pressure to create and sustain long-term value for the organisations they work in. But ultimately, this goal is dependent on the way that the organisation taps into the hidden talent of the personnel within their finance department.Any organisation which hopes to capitalise on its financial manpower should create an integrated talent management framework targeted at development opportunities for both the organisation and the employee at a personal level. It should link recruitment and development structures with competency frameworks, performance appraisals and reward systems; thereby creatingclear standards and reference points so that a culture of high performance can be developed. Pressure is a comprehensive and versatile element in the functioning of the finance department and there is no escaping it. There is the need to minimise operational costs, to generate maximum value in a period of slow economic growth, to take opportunities that arise as conditions improve, to respond to new regulatory and tax pressures around the world and many more.
 The talent scenario in finance is being increasingly affected by broader changes across the workforce, changing demographics, the globalisation of  business operations and the development of more complex entity structures. In lieu with increasing performance expectations, finance leadership must rethink its talent aggressively; while comprehensively reexamining its models, capabilities and business relationship in order to help the organisation create value and growth.
 Maximising on people power
 How does a CFO or finance manager constantly adapt to these changing equations of pressure and improve finance effectiveness?  
"The finance function gained more focus due to various scandals in renowned companies like Enron and WorldCom. Since then the operational strategy has been reformatted to control accounting and correct reporting. Cash flow management is another important element as any mismanagement in cash flow has a direct impact on business." says Alwyn Crasta, CFO of Al Dahra Agricutural Company based in Abu Dhabi. "People power emphasizes that the workforce is empowered to manage the future of business. Companies should ensure that their workforce believes in its operational values and are motivated to create new ideas and values." he adds
 In order to empower the finance personnel, a few factors should be taken onto consideration:
Authority: To accomplish a particular objective or target, the finance manager should be given sufficient authority to plan, delegate, improvise and even change operational strategies. If he has no authority to take necessary steps to complete the job, he will not feel confident enough to lead to the task to success.
Risk Ability: Since finance is a very unstable entity, it is normal that some decisions will go right while others turn wrong. Finance personnel should be judged according to their aptitude and given the freedom to take calculative risk.
Competence: Finance teams need to reduce complexity in order to manage potential risks and implications. They should have deeper business knowledge and recognize potential weaknesses.
Performance and reward: Bonus structures should encourage finance teams to plan ahead. Compensation packages should be geared to process improvement and the sustainable delivery of goals
Data management: Raw data should be processed into a valuable source of information and insight.
Training and career development:  Structured training and career development not only help ensure finance teams have the right capabilities, but also enhance recruitment and retention.
Technologies: Organizations should continually upgrade their systems with the best technology and features to deliver solutions that will transform the business.
The ultimate financial 'whizz kid'
Like any other field, finance personnel should have occupational, industry and technology skills to be proficient in the workplace.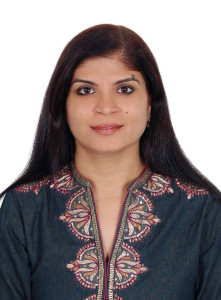 Shaveta Duggal, a lecturer for Business & Finance at the Abu Dhabi Vocational Education and training institute, gives a brief description of the ideal characteristics of the finance employee "A methodical approach to your work, involving logical thinking and attention to detail is expected all the time. In addition to that, you have to be a number cruncher. The ability to understand, manipulate and make use of numerical and statistical data is very crucial. An insight into business procedures, the nature and functioning of organisations, and the commercial world at large is very essential. Being surrounded by numerical information, (finance employees) should have sharp analytical abilities and the acumen to critically examine information before accepting it. Additional traits should be social and interpersonal skills, communication skills, responsibility, leadership, teamwork, time management etc. Aptitude for accounting/finance management can be summarized thus: they should have a good head for numbers, a driving interest in business and a keen eye for detail not undermining the importance of workplace literacy and numeracy, information technologies, self-management, problem-solving and decision-making, oral and visual communication, relationship management and life skills at the same time."
 To attain a perfect finance system, companies should incorporate a preferred model which has the following elements
centres of excellence bringing together specialists in disciplines such as tax or risk,
shared services to improve efficiency  
outsourced or offshored services to reduce costs
Like minded finance business partners (FBPs) to provide analysis and support to the organization.
The qualitative approach
Cost control is the most imperative yet tasking aspect of any business. However, it is difficult to take a quantitative approach to manage employee relationship and talent when the results you seek are purely qualitative.
 A company could devise a few measures to integrate a range of qualitative measures to improve the potential and competency of finance. Surveys can be conducted of stakeholder satisfaction in relation to the quality of FBP support provided. Similarly, employee surveys can provide insights of how people feel about the learning and development, the clarity of their career paths and general level of engagement in company activities.
 Regular training in the various aspects of the company is also important as the finance manager can decide on the true capability of the employee and which rung of the finance ladder he is most suited. As businesses are becoming increasingly globalised, there is the need to capitalize on the potential of local talent pool and convert it into international standards and output. Finance managers should be on the constant vigil to source the right person from the local talent scene and make them adapt to the company's international policy. This provides a beneficial situation for both the employee and the company. The company does not have to hire people on an international payroll thus reducing costs significantly. Local employees know the culture of the country and do not need to adapt; moreover they get the opportunity to work in a multinational company thereby boosting their morale and technical knowhow
 As we cater to a very complex and demanding corporate world, the real competent edge and profit boost for any company lies in having the right service delivered from the right location by the right skill set.