The emirate's role as a key trade hub is well established, but a subtle transition has taken place,  whereby Dubai is earning credentials as a world class center of financial services. What are the factors influencing this sea-change – and which are now putting clear blue water' beyond Dubai and the traditional financial centers of the GCC? Associate Editor Zenifer Khaleel investigates…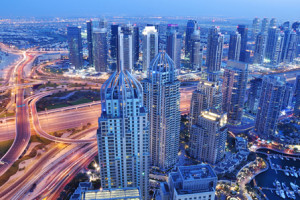 Since the turn of the century, Dubai has been rising steadily as the undisputed entrepreneurial capital of the Middle East. Due to its integrated infrastructure and openness to business, it attracts investors, world-class advisors and, of course, entrepreneurs. Recently, it has opened the flood gates to investment companies and the banking sector, as it attempts to become the financial capital of the Middle East. Many global financial institutions are rushing to open and staff regional offices here.
Unlike other sectors like oil or construction, the development of a financial centre is an evolutionary process of strategically building sophisticated human and institutional infrastructure to foster economic growth. It requires the careful management of both the demand and supply of financial services. Participation of domestic and international entities must be encouraged while aggressively improving the financial ecosystem in parallel to carefully monitoring and controlling systemic risk.
"Dubai has made the transition from a metropolis to a teeming megalopolis, and very smoothly at that. This ease of transition has been facilitated by an unstinting focus on the basic fundamentals of successful commerce and entrepreneurial development." Says Mr Siddharth Balachandran, Managing Director of the BUMGA Group, based in Dubai.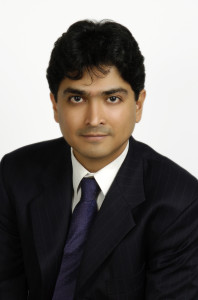 "The Dubai government has understood, (with great clarity if I may add) that for holistic success, it is imperative that the financial service sector be promoted and supported unhindered.
Though the development index of any city is generally dominated by improvements in the capital goods, construction and the manufacturing sectors, the glue that binds all these pivotal sectors together is the financial services sector. Dubai has realised this very early and hence established entities like the DIFC, DMCC etc. Naturally, with the importance of the financial service sector, it is even more important for this sector to be manned by the right personnel, in terms of mindset, ideals, talent and qualification. I believe that the next decade is going to be a glowing testament to this 'fundamentals first' approach very rightfully adopted by Dubai" he adds
Rise of the banking sector
The British Bank of the Middle East was the first bank to be established in Dubai in 1946. Since then, there has been a burgeoning of leading international and local banks in the emirate. According to the 2015 Dubai Strategic Plan, financial services are one of the sectors that qualified to be part of the future growth plan of the emirate. The development of the financial services industry has gone hand in hand with the evolution of Dubai as a trading hub for the region.
IIF, the Washington based global association of financial institutions, recently stated the soundness indicators of the UAE banking system have further improved this year with strong improvement in capitalisation levels, increase in profitability and further easing of liquidity situation. The renewed interest in establishing Dubai as a financial hub can be attributed to these strong macroeconomic fundamentals.
Dubai's has progressed immensely with the governments timely financial and institutional reforms, including the rehabilitation of bank balance sheets, restructuring of the non-banking financial sector, tangible improvements in corporate governance and transparency, and strengthening of federal fiscal and monetary institutions.
DIFC
Established in 2004, the Dubai International Finance Center (DIFC) is a sophisticated enterprise that provides the full range of financial services which evolve to meet, anticipate, and create demand through its financial innovation.
The DIFC has meticulously risen to the challenge of placing Dubai to the pinnacle of financial steadiness, by creating an integrated network of banks, securities firms, financial intermediaries, clearing houses, brokers, institutional investors, insurance companies, and mutual funds.
DIFC incentives include zero taxes on income and profit, 100% foreign ownership, and no restrictions on foreign exchange and profit repatriation. Secondary benefits include specialized supporting infrastructure and services.
It has its own set of civil and commercial laws that are independent from the rest of Dubai and are consistent with English Common law. DIFC also houses its own courts within the premises, facilitating the speedy issuance of licenses and completion of legal proceedings.
The DIFC's unique infrastructure, internationally recognised legislative and regulatory framework, and dynamic business environment have positioned the centre to become a self sufficient financial entriprise.
Services and infrastructure
 Dubai's policy of investing heavily in its transport, telecommunications, energy and industrial infrastructure has significantly enhanced its attractiveness in the international business scene. The emirate has seven industrial areas, one Business Park and three highly successful specialized free zones. Its transportation network consists of two world-class seaports, a major international airport and cargo village and the closely connected Dubai metro
All these assets deliver efficiency, flexibility, reliability and cost-efficiency. Complementing its world class infrastructure is a sophisticated service sector that features leading regional and international freight forwarders, shipping companies, insurers, international hotels, banks and financial service firms and many more
Islamic financing
In a bid to strengthen its inherent Islamic roots, the Dubai government has already undertaken plans to position the city as an Islamic financial hub as well.  It is also working to develop international standards of practice for Islamic commerce and industry and will establish a centre for Sharia-compliant quality standards similar to the International Organisation for Standardisation.
The government is actively promoting Islamic banking and insurance, Islamic financial products and other areas including the arbitration of Islamic contracts and the setting of quality standards for halal food.
Islamic finance, based on principles such as bans on interest and on pure monetary speculation, has grown rapidly around the world over the last several years, although it remains much smaller than conventional finance. Islamic banks now command a roughly 25 percent share of the banking market in the six countries of the Gulf Cooperation Council, (according to an estimate by Ernst & Young)
Visionary leadership, strategic foresight and expedited action in areas of progress, have given Dubai a remarkable edge to achieve its goals of becoming the financial capital of the Middle East. With steady and meticulous planning, the city can also plan a position for itself in the global platform. The factors in its advantage are multinational clientele, excellent infrastructure and geographical position. Add to this lenient government laws and a general ease of business transactions, and the city is a just a few strides away from achieving its goals.