Software provider Bazarsoft aims to attract new clients in the Middle East with superior technology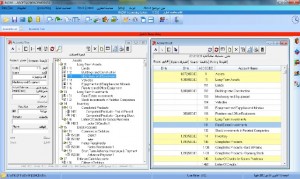 DUBAI-BASED software systems provider Bazarsoft has upgraded its 'Bazar Accounting System' to the latest 17.090-version, in a move aimed at helping the firm retain its regular clients and attract new customers in the Middle East.
Walid Bazerji, the founder and director of Bazarsoft says that accounting operations, particularly Arabic, keep changing as technology continues to advance, and the firm has had to upgrade its products to keep up with the changing demands of its clientele.
"The original version of "Bazar Accounting System" was released in 1990, and was designed particularly for accountants working in the small and medium enterprises," he says.
"However, over the years, we have used software development data to gradually upgrade our products to suit today's demands in the marketplace and to help make user's work much easier," he added.
Operating from the Dubai Internet City, Bazarsoft serves mainly regional clients, including Saudi Arabia, Kuwait, Yemen, Egypt, Libya, Lebanon and Syria.
Bazar Accounting System
Main financial options are:
Multi-year accounting system
Multi-company accounting system
Multi-currency general ledger
Cost centre system
Fixed assets  system
Accounting documents archiving system
Variable capital profits distribution system
Main stock control options are:
Multi-warehouse inventory and stock control
Invoicing system
Sales and purchase ordering process
Barcode labeling print system
Point of sale retail system
VIP clients archiving system
Software operational features are:
Easy and friendly operations
Data entry flexibility especially in accounting tree implementation and eventual changing within the opened year
Easy processing for end-of year reports and automatic issue of new year opening voucher
Large tools for data maintenance
Powerful and flexible accounting and stock control reports