In advance of its upcoming fourth Middle East conference to be hosted in Riyadh, IMA's chair of global directors Ben Mulling sat down with James Dartnell to discuss the criticality of IT – and the need to embrace change – for the modern CFO.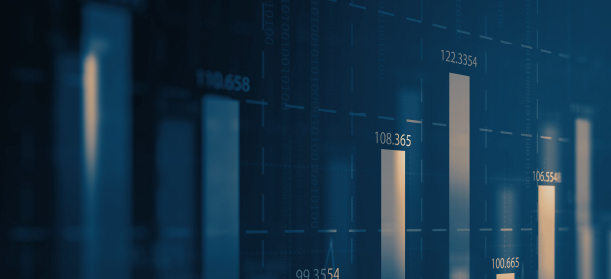 Blending the two has never been more important for CFOs, and we want our regional partners to fully appreciate the gravity of that situation. It's so important to gain insight from sources of information that only technology can provide. The role of financial leaders has shifted from being purely financial statement-oriented figures to one that is heavily involved in operations, and needs to have a full understanding of them. CFOs need to drill down into the stories behind the numbers, and to get an understanding of customers, the marketplace and personal issues. Finance has been purely a micro-level issue, but also needs to now look at macro issues such as supply chain. Around 20 years ago, a CFO's job was 80 percent numbers-related, now I'd say it's around about 20 percent.
Why have you chosen the 'Techno-Finance era' as the theme for your upcoming conference?
Technology is essential for information reporting and as a means of measuring satisfaction. Senior finance figures should touch all aspects of a business. Technology and finance overlap in this respect.
What's your perception of the Middle East? 
I've only been in the region for a few days, but there's one thing that quickly becomes clear about a place – whether or not it is willing to embrace change, and the Middle East certainly is. I've been to offices in the US where lights and computers are off, paper is everywhere and there's no sign of technology investment for the last 20 years.
People are embracing change here. You only have to walk through the malls, and see the prevalence of social media to realise that people are passionate about modern technology and progress here. This region may be primarily driven by oil, but it is making huge efforts to diversify – in tourism, construction and transport to name but a few industries.
Why have you chosen Riyadh as the destination for your conference?
It's an area of fantastic growth for IMA. We've hosted the conference in Dubai before, but it's important that our members across the region know we are supporting them.
You've been promoting your Academic Endorsement programme and resources across the region, can you please discuss the motivations behind it?
It was created two years ago, and an important aspect of it is reaching out to help students with their education, and academics in terms of teaching opportunities. Students need to know that universities will prepare them properly for the realities of the working world. Most finance jobs are not in tax or audit, and a lot of universities don't advise enough on this. We believe that finance and accounting courses need to offer more to help prepare students for the CMA, and so that they can label themselves as 'IMA universities'. We're setting up chapters at universities, and are doing all we can to help students take the CMA before they graduate.
It's so important for candidates to differentiate themselves in the job market. Employers want candidates who can demonstrate leadership capabilities, initiative and a dedication to learning. Demonstrating a willingness to sit the exams before graduating is a prime example of those qualities so that's why we're backing that initiative.
How can finance professionals ensure their technology education runs parallel to their finance knowledge?
It's a question of refining skills. At a certain point, you will not get any better without going back to the books. Classes and conferences are a necessity. It can be hard for a CFO to get back into a classroom environment, but it's something that I feel is necessary in order to improve.
CFOs need to embrace ideas and suggestions from educational sources. This can take time, but once results of these suggestions become clear, then it can be easier to embrace them. Organisations need CFOs who can drive change. In most SMEs now, finance and IT departments end up reporting to the CFO, but at the same time, a lot of CFOs don't know IT as well as they should. This IT knowledge is a must for someone in such a position of power. A lot of people don't like change, but this has to be embraced in order to achieve growth.
I don't want to be the same as I am now in five years' time. I want to be better, and for that I need to change. The same applies to today's CFOs.
What are you planning to do to support your local members?
The same as we do for all our members worldwide. We have our Academic Endorsement programme, as well as our conferences and CPD options for CFOs.
Our local chapter events are important; if you want to be a good CFO, it's important to surround yourself with other good CFOs. It's also important to develop employees from a skills standpoint, and we work with CFOs to help them achieve that.