The CFO ME caught up with Paresh Khushal, Head of Finance, IP & Science, Legal, and Tax and Accounting, Thomson Reuters, to discuss his professional journey and how the company aims to help organisations in the region adapt to the knowledge economy.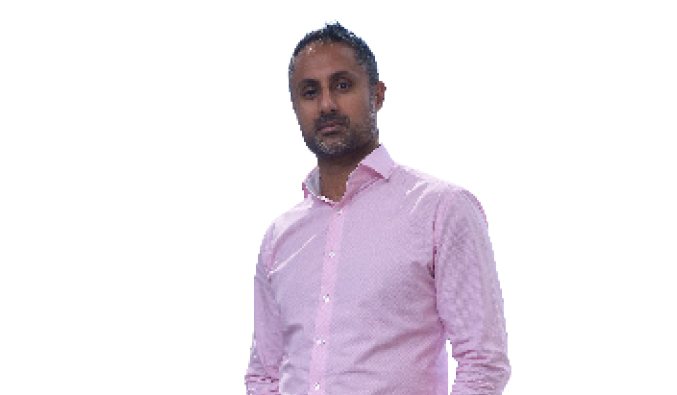 What attracted you to the finance industry?
It started with a desire to gain strong business qualifications and experience.  I figured that a chartered accountant qualification would help me achieve this.  So, I underwent an ICAEW (Institute of Chartered Accountants in England & Wales) training with Ernst & Young which laid the foundations I was looking for.
Later in my career, I undertook further training, including an advanced management course at IE Business School in Madrid.  The course was targeted at post-MBA and more senior professionals.  Interestingly, the course content – corporate finance and analysis – reminded me of what I studied for the ACA qualification. So, I believe that my training under ICAEW has really primed me in becoming a more capable business and finance professional.
Can you give us an overview of your career?
I started my career at EY as an auditor in the UK in 1993.  After four years, I wanted to exchange the professional world for a role in industry.  Having had mainly media clients in audit, this led me to work with Disney.
I joined the Disney home entertainment division at an interesting point in its European business, when VHS was about to be replaced by DVD.  I was involved in planning for the European rollout of the DVD format, quite a big – and ultimately lucrative – change for the company at the time.
After three years of working with Disney, I took some time off to travel. My next career venture upon my return was still in the media industry. I worked with Universal Music as a senior finance controller for two years before moving on to work with Liberty Global, a telecommunications and cable television company, as a senior finance manager.
Whilst at Liberty Global, I relocated with the company to Madrid to take a Deputy CFO role at the content division there.  My first experience as an expat was interesting as you definitely need to be proficient in Spanish to get by there, in the office and in life.  I already spoke some as as result of my travels in Latin America, but the learning curve still made for an interesting challenge.
After three-and-a-half years with Liberty Global in Spain, I came to Dubai and took on the role of head of finance here at Thomson Reuters, where I handle the IP and Science, Legal, and Tax and Accounting divisions.
I am pleased with the overall progression of my career, as I was able to start at the foundational level of 'nuts & bolts' accounting positions in the beginning to then evolve into more strategic and commercial roles later on.
For most of your career you have worked in the UK and Spain. In your opinion how is the financial landscape in the UAE different from these countries?
The financial infrastructure and working culture in the UAE are somewhat similar with that of the UK. At least for me, in a multinational company, the pace and demands of work in the financial landscape in these two countries are very alike.
In my experience, I found the office culture in the UAE to be more progressive than what I encountered in Spain.  There is a very definite willingness to learn, to develop, and to try to do things better.  In contrast, I met with more resistance to change in Spain.
What was the biggest highlight of your career?
The biggest highlight of my career was working in corporate development at Liberty Global, overseeing two key M&A deals in the content division.  I led the due diligence team, and project managed a complex technical integration.  It is no coincidence that the biggest learning curves are where you grow the most and, ultimately, find the most rewarding.
Can you tell us more about the divisions you head at Thomson Reuters, and the role you play in operations?
Thomson Reuters is in the business of selling know-how, tools and solutions to support professionals in the knowledge economy. Our aim is to help other professionals do their jobs better.
This region's governments are hoping to develop a nascent knowledge economy to help their countries, people strive for a better life and this is something Thomson Reuters can help with.  Particularly in the Gulf region, and in light of low oil prices, it is an even greater imperative to help governments to diversify and turn their attention from 'black gold' (oil) to 'grey matter' (knowledge).  If executed successfully, this should lead to stronger, more sustainable economies. We can arm governments and the wider economy with the appropriate data, tools and solutions to reach this goal.
As for my role in the company, I am the finance lead for three divisions operating in this region, which are IP and Science, Legal, and Tax & Accounting. As the Head of Finance, I am effectively the right-hand commercial man to the managing directors of these segments, whilst maintaining my responsibilities to safeguard assets, stay compliant to procedures, and to report to the Thomson Reuters head office in the US.
Being in the business of selling know-how, what are challenges that you face?
The recent downturn in oil prices imposes a real challenge for several economies in the region.
Another challenge is competition – compared to just a few years ago, it has greatly increased in the region.
What is your professional philosophy?
Focus on strong collaboration and communication. Gone are the days when the finance guys were locked in a room, buried in balance sheets and calculators. Modern day finance professionals are now business partners. These days, they need to interact more with customers, employees, and other key stakeholders to be able to do their job properly.