The MECA CFO Alliance recently hosted a CFO Innovation Summit under the theme "Future of Business Intelligence," which was held at the Ritz Carlton Hotel in Dubai. We bring you the highlights of the event.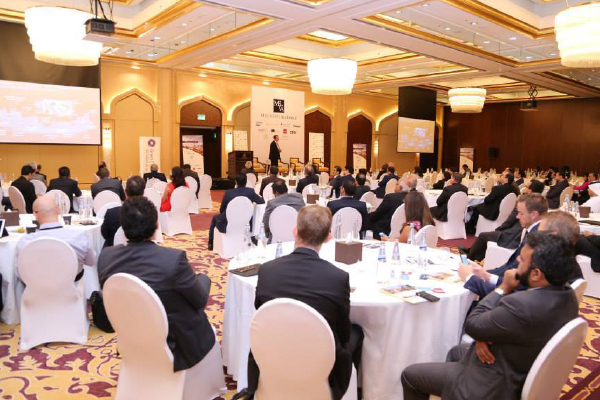 Turning the spotlight on the best practices that can transform the finance functions to meet the business challenges of 21st century, the event was supported by SAP, Thomson Reuters and Grant Thornton as strategic partners, and gathered CFOs, senior finance leaders, industry experts and key decision-makers across various industry segments in the region.
The event was kicked off by MECA Founder Saleem Sufi and the Steering Committee Chairman Paul Gyles.
It was followed by a keynote presentation delivered by Waldemar Adams, Head of Business Analytics, SAP EMEA, on the "Future of Business Intelligence."
During Adams's presentation, he underlined the growing pressures in business. "Factors such as volatility in markets, commodity prices and stocks, pressure on margins, disparities in regulations, and disruptive technologies are here to stay which indicates that much is expected from the finance functions our organisations," he said.
According to him, having a proper understanding of the data gathered through optimising analytics presents immense potential for business development. He gave the audience an overview on how CFOs and other finance decision-makers can leverage SAP's Business Intelligence solution to cope with how these factors are re-shaping businesses.
"Only 10 percent of businesses use analytics today, and we see that reaching up to 75 per cent in the next five years, and only SAP offers an integrated (end-to-end) information exploitation solution that can assist organisations in dealing with this inevitable growth," he added.
Adams' presentation was followed by an interactive session led by Cisco's Den Sullivan, Head of Architecture, Cisco Systems and Guy Smith, Head of Cisco Capital Finance, on "How to Build Future Business Intelligence System on a Strong Foundation."
Khurram Bhatti, Partner, Grant Thornton, shared key insights into "Changing infrastructure and times: the impact of business intelligence", through which he highlighted the elements that CFOs need to consider when it comes to innovation within their organisations.
"By having effective and efficient business intelligence, organisations can improve efficiency in business, increase their productivity and lower risks. It will also allow you to learn your brand's strengths and weaknesses and increase your profit," said Bhatti.
Other speakers included motivational speaker and trainer Colin Abercrombie, who discussed "What Business Intelligence Really Means to Your Employees and How to Motivate and Collaborate"; and international speaker Alan O'Neill who presented a topic called "Consultant Customer Service, Culture and Delivering Excellent Performance through Business Intelligence."
During his presentation, O'Neill said, "The world is changing at a rapid rate and within that, so too is the role of the CFO. No longer the classic 'bean-counter' the CFO of the future will be a mature leader, adding real value with great business insights and objectivity. With all of this BI comes a level of responsibility to work collaboratively with all functions and lead change with a level of empathy that is appropriate to the needs of the organisation. This requires a better understanding of the whole organisation 'system', including knowing more about HR, marketing, operations and so on. Leading change with a new vision, strategy and culture is a serious but necessary ingredient for success in this world of change."
The information-rich conference also included a case study presentation on business intelligence, which was delivered by Richard Saville – Director of Sales, Excel4Apps. It also featured panel discussions and a two-hour session of the CFO Strategy Club where senior CFOs and experts shared their insight on how finance can get involved in strategy management in order to maximise value creation for their businesses.
The conference proved to be an excellent learning platform for CFOs and other senior finance leaders to get a tight grasp of the far-reaching opportunities that business intelligence can bring to any organisation.