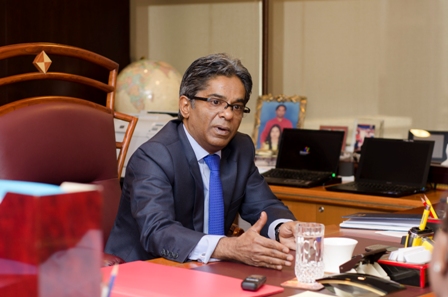 INTERNATIONAL NETWORK of independent accounting and consultancy firms UHY, has welcomed a new member in Georgia, the ARG Group LLC, to its global network.
ARG Group LLC was established in 2008 and has grown into one of Georgia's leading audit and business consulting firms. With a team of 62 staff including five partners, the firm's head office is based in Tbilisi. The firm provides a full suite of services including commercial legal services and IT consultancy to a portfolio of clients in a variety of sectors such as construction, manufacturing, trade/industry, services and finance.
ARG Group's managing partner, Akaki Zhamutashvili says: "Being a member of UHY will now strengthen our local capabilities, which will give our current and prospective clients access to leading audit, accountancy and business advisors anywhere in the world."
Rajiv Saxena (pictured), Managing Partner of UHY in the UAE, member of UHY commented: "We are delighted ARG Group LLC has joined the UHY network extending our coverage and capabilities in the Eurasia region, especially with Georgia's strategic location between Europe and Asia and its developing role as a transit point for gas, oil, and other goods. ARG Group LLC's admittance to the UHY network will bring strong regional market and sector expertise, enhancing our capabilities in this region. We strongly believe the firm is a very good fit for our network."
Languages spoken in the firm are Georgian, English, Russian and Turkish.