Business students rank KPMG second spot in Universum's 'World's Most Attractive Employer' survey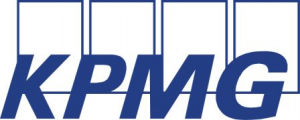 KPMG HAS been given the number two spot for the third year in a row, in the annual 'World Most Attractive Employer' Universum survey rankings.
Over 75,000 business students from the world's top academic institutions participated in the survey.
Commenting on the outcome, Vijay Malhotra, CEO and Senior Partner, KPMG Lower Gulf said; "KPMG taking the number two spot three years in a row is not something that happens by chance. We are very serious about investing in the future of our employees and providing them the best possible opportunities to achieve excellence in their chosen careers."
"We have been in the region for over 35 years and managed to remain one of the market leaders by attracting the best people to the firm and helping them achieve their maximum potential," he added.
Attractive employers
Universum, a global talent consultant, develops its global index of the top 50 most attractive employers by asking students pursuing business and engineering degrees to identify their "ideal" employer. Responses are gathered at leading academic institutions in the 12 largest economies: Brazil, Canada, China, France, Germany, India, Italy, Japan, Russia, Spain, the US and the UK.
"Attracting top students into our firms enables us to bring the best talent, expertise and knowledge to our clients." said Michael Andrew, Chairman of KPMG International.
"We are proud that students globally are recognising our employment offer and have ranked us so highly for the third consecutive year. What makes the ranking especially meaningful is that it is based on the opinions of those who represent the future of KPMG and our clients," he added.