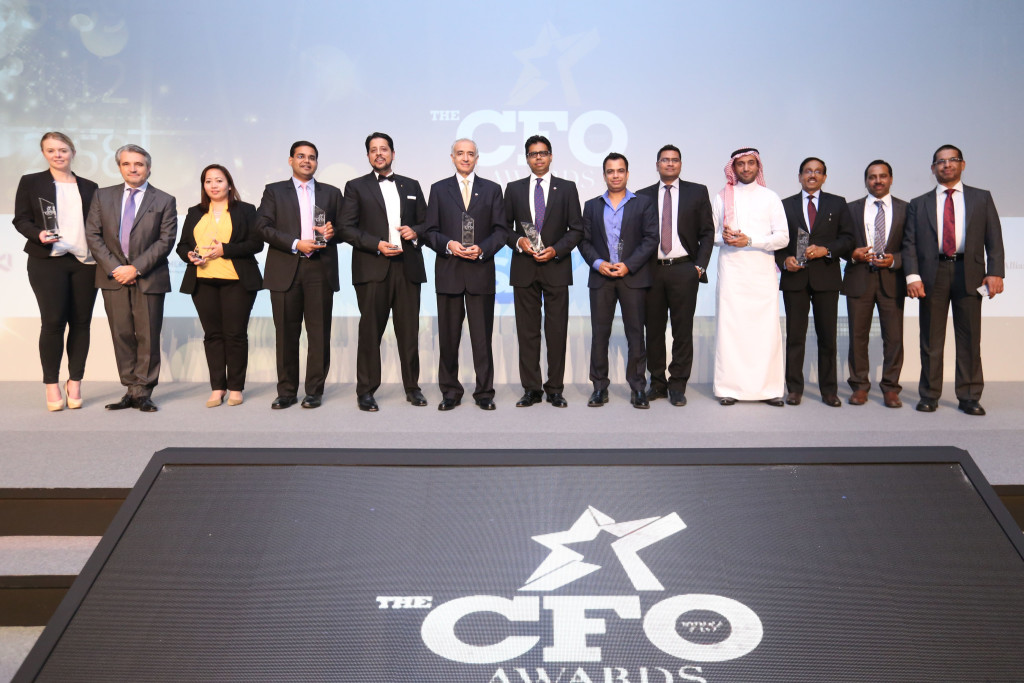 The best and the finest in the Middle East's finance industry gathered last night for the inaugural The CFO Middle East Awards.
Held at the Jumeirah Emirates Towers, Dubai, the event celebrated organisations and professionals who have showed outstanding performance and leadership in the field of finance in their respective industries.
The awards ceremony kicked-off with a warm welcome from CPI Media Group's Chairman and Founder Dominic De Sousa. During his welcome address, he mentioned that as a business owner he greatly values the work that finance professionals does. "As the economic climate in the region continues to change, we recognise that the roles of CFOs and other key players in the finance industry is now more important than ever."
Following his speech, De Sousa presented a special award titled 'Publisher's Choice for CFO of the Year' to Rajesh Pareek, CFO, Dubai International Financial Centre (DIFC).
James Dartnell, Editor, The CFO Middle East, then took the stage to introduce the esteemed panel of judges who have dedicated their time in the tedious task of choosing the best among all the application submitted for each category. The judging panel includes Ahmad Darwish, Board member and Secretary General, UAE Accountants and Auditor's Association (AAA); Fintan Somers, Managing Director, SomersConsult; David Thomasson, Managing Partner, Phoenix Finance Training; Geetu Ahuja, GCC Head, Chartered Institute of Management Accountants; Lindsay Degouve de Nunccques, UAE Head, Association of Chartered Certified Accountants (ACCA); and Tamer Bazzari, CEO, Genero Capital.
Further into the event, George Riding, CFO, SAP MENA, gave his keynote address and highlighted various developments in the industry. "As the digital age continues to progress, business models are being reimagined on a daily basis and I believe that finance teams today are well-positioned to utilise this growth to further succeed in their respective industries."
Top individuals who took home some of the much-coveted titles of the evening include Jignesh Sanghvi, DMCC who was named as the 'Public Sector CFO of the Year', and Ghulam Raza Bhojani, Abu Dhabi Finance bagged the 'Young CFO of the Year' award. National Marine Dredging Company CFO Gautam Pradhan was named the 'CFO of the Year,' and a 'Lifetime Achievement Award' was presented to Raju Menon, Managing Partner, Chairman and Group Managing Partner, Morison Menon Chartered Accountants
Other champions recognised during the evening were:
M&A Deal of the Year – DP World
Audit Firm of the Year – HLB Hamt
Corporate Law Firm of the Year – Baker & McKenzie
Venture Capital Firm of the Year – Octagon International
Accounting Firm of the Year – KPMG Al Fozan & Al Sadhan
Treasury Team of the Year – Easa Saleh Al Gurg Group
Finance Team of the Year – DP World