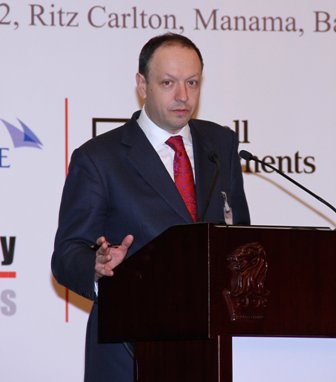 OVER 300 high-level local and international financiers, investors, policy makers and regulators are set to meet in Manama, to look at the role of Bahrain's financial sector in the country's economic progress and the development of the GCC wealth management industry.
The event dubbed Euromoney Conferences, is scheduled for March 5 and co-hosted by the Bahrain Economic Development Board (EDB).
Richard Banks, regional director for Euromoney Conferences (pictured) said: "We are excited to be back in Bahrain, partnering again with the EDB, after a very successful event last year.
This year's conference will look more closely at the Kingdom's economy as well as discuss the opportunities and challenges for the global and regional financial sector in the year ahead.
Euromoney will moderate the discussions and ask the most pressing questions to our high caliber line-up of participants."