Robert Half salary guide shows financial services expected to see the strongest gains; technology and HR to follow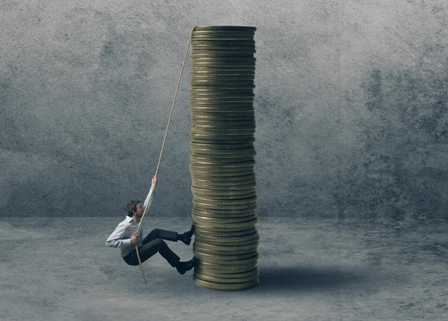 STARTING SALARIES in the UAE for roles in financial services in this year will have the largest increases among all fields researched, at an average of 5.6%, according to the newly released Salary Guide from Robert Half.
Technology and human resources professionals are expected to see base compensation rise 5.3%, respectively, whereas the average increase across professional occupations is 5.0%.
According to the 2013 Salary Guide, average 2013 salary increases, by specialism include:
| | |
| --- | --- |
| Financial services | 5.6% |
| Technology | 5.3% |
| Human resources | 5.3% |
| Finance & accounting | 4.8% |
| Legal | 4.1% |
| Average | 5.0% |
James Sayer, Director, Robert Half Middle East said, "While it may not be the double digit salary rises we witnessed a few years back, companies are increasing remuneration in an effort to attract, recruit and retain top talent. The wave of regulatory change that has swept across the global economy has resulted in a shortage of skilled professionals in compliance, risk and regulatory as well as IT security. Many companies are turning to expatriate recruitment to help fill the gap, whereas others are raising salaries and benefits to attract highly skilled local candidates to their organisations."
Roles anticipating the highest year-on-year increases include:
| | | |
| --- | --- | --- |
| Role | Base annual salary range (US$) | % Change over 2012 |
| Compliance director | $76,500 – $110,500 | 7.5% |
| IT security engineer | $105,500 – $160,500 | 7.2% |
| Credit risk analyst (financial services) | $54,500 – $79,750 | 7.0% |
| IT security analyst | $78,500 – $108,250 | 6.9% |
| Solutions architect (16+ years experience) | $154,750 – $212,000 | 6.9% |
| Head of compliance (financial services) | $143,750 – $314,500 | 6.6% |
| Tax director | $102,500 – $166,500 | 6.5% |
Following is an overview of hiring trends identified in the 2013 Salary Guide:
Finance and accounting
Recruitment for finance and accounting professionals continues to gain momentum, and it is expected to remain buoyant throughout the year. Finance leaders now look for business-savvy individuals with strong commercial acumen, not only to perform traditional accounting functions but also to drive revenue growth while partnering with other departments. Companies that want to tighten controls on spending and find alternative ways to generate income streams covet the financial insight these individuals provide.
Financial Services
The financial services sector continues to evolve and adjust to the recent global banking inquiries with new regulations and a focus on product profitability dominating most executives' agendas. Much of the hiring revolves around business-critical roles, with a mix of mid- and senior-level talent seeing the greatest opportunity. Companies under pressure to do more with less expect employees to be both specialists and generalists, demonstrating high-level experience and knowledge across multiple areas.
Human Resources
As hiring increases across departments and throughout organisations, recruiting HR professionals is slowly following suit, with rising workloads and business growth or expansion prompting the need to increase headcount. Companies are looking for bi-lingual HR generalists, although as organisations continue to mirror western HR departments, there is more desire for specialists to create a performance-led culture.
Technology
Technology professionals remain in demand within the UAE as organisations win projects and need the requisite talent to manage rising workloads and business demands. E-commerce has emerged as a strong growth area across the UAE, with estimates as high as 300% annual growth driving the need for Java and .NET developers and security professionals. More companies are moving towards cloud technologies as they enhance their IT security and compliance processes, increasing demand for security managers, architects and engineers.
Legal
Renewed business activity and ongoing regulatory requirements create demand for specialised in-house counsel. Corporate legal departments seek associates not only to handle legal and regulatory matters but also to support the organisation's business objectives by identifying new opportunities. Many multinational organisations look for regional counsel to be based in the UAE whereas these roles used to exist within the European or American operations.