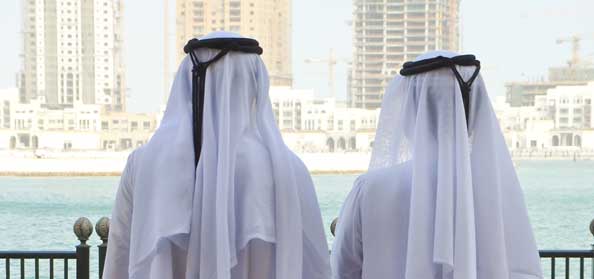 ACCA in partnership with IMA Middle East, brought together the region's leading recruiters, employers and educational institutions, along with representation from government bodies, to discuss the fundamental role of professional qualifications in supporting Emiratisation.
Participants included Deloitte, PWC, Hays, HCT, The Financial Audit Department, AAA and Mubadala who shed light on unique opportunities and advantages of promoting professional qualifications amongst Emirati talent.
A number of key areas were identified as catalysts in increasing nationalisation of workforces across both the public and private sectors in order to reduce youth unemployment and support the long term sustainability of the UAE economy. There needs to be greater awareness from students and employer of what being professionally qualified means and the additional value that it brings to individuals and employers over and above a degree. ACCA and the IMA are encouraging the young UAE Emiratis to pursue ambitious and fulfilling careers, rather than just focusing on getting a job. Career guidance needs to start at a young age, to build understanding of the varied and rewarding careers available in the financial sector, and the qualifications required to achieve those roles.
Over the past few years, the Middle East has witnessed an important drive to increase the nationalisation of workforces across both the public and private sectors, also marking an important part of the UAE 2021 Vision to become a global financial services hub. Whilst significant progress has already been made, private companies are still facing challenges in recruiting Emirati talent who currently comprise 0.5 per cent of the private sector workforce and 60 per cent of the public sector workforce. It is recognised that Dubai has fewer government job opportunities than the UAE's capital, which makes it a more competitive environment, so recently there has been a trend for more locals to choose to undertake professional qualifications.
Commenting about the forum, Lindsay Degouve De Nuncques, Head of ACCA in the UAE, said: "ACCA is committed to promoting professional qualifications amongst Emiratis which we believe will benefit the UAE economy tremendously and help to reduce the number of financial functions that are being outsourced. In November, we – ACCA with AAA (UAE Accountants and Auditors Association) – announced our new national chartered accountancy qualification, the UAECA, which provides a unique opportunity to UAE nationals and residents to get a globally and locally relevant qualification. The hope is that the practical advice from this ACCA and IMA forum, along with more role models, will translate into an action plan for promoting Emiratisation within the private sector but also highlight the importance of training and nurturing local talent."
Raef Lawson, Vice President-Research & Policy and Professor-in-Residence at IMA added: "Most of the challenges faced in the UAE in promoting awareness of professional qualifications are no different from elsewhere in the world.  In order to be successful accountants and have fulfilling careers, specialised certifications are essential.  By qualifying as a certified management accountant or a certified chartered accountant, employees are more valuable to the organisation and have the foundations for more fulfilling and rewarding careers. It is the mutual responsibility of all the stakeholders to promote awareness of professional qualifications."
In order to achieve the financial goals of the ambitious UAE Vision 2021, development of Emirati nationals with professional qualifications is a key government priority. Even before the recent declines in oil prices, it was a key part of the vision to diversify and move to a more knowledge-based economy. The Ministry of Economy has set a target of  100 national chartered accountants working in Audit in the UAE by 2021, which will create new opportunities for future generations of Emiratis, enabling the UAE to further establish itself as a leading financial services hub with highly qualified, globally aware finance professionals.