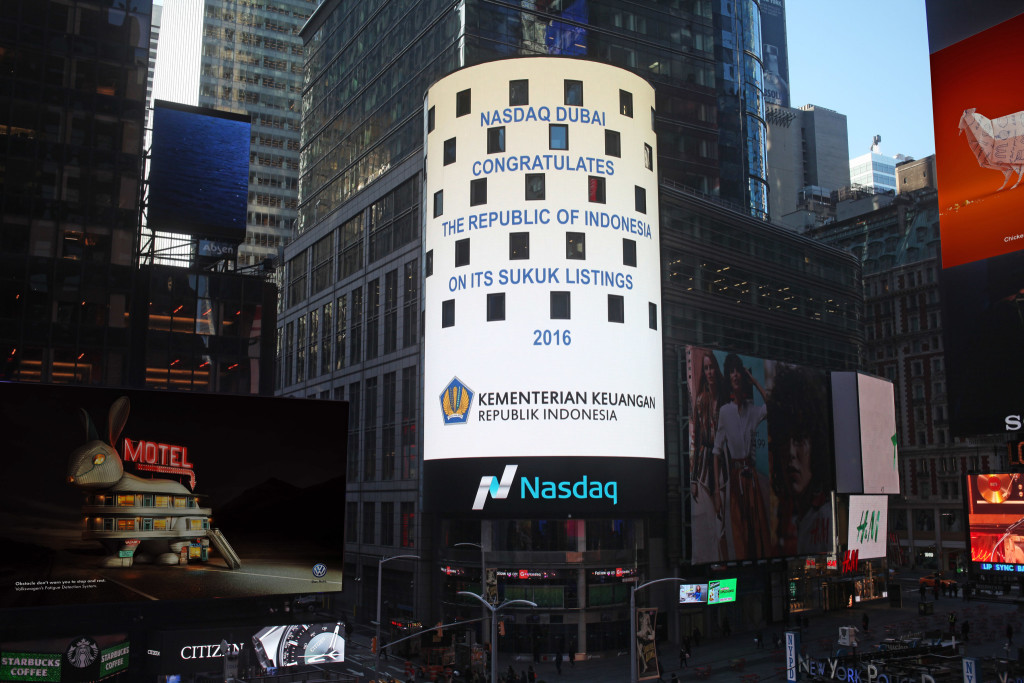 Nasdaq Dubai has welcomed the listing of two Sukuk issued by the government of Indonesia with a total value of $2.5 billion.
According to Nasdaq Dubai, the total nominal value of Sukuk currently listed on Dubai's exchanges has now reached $42.31 billion, strengthening its position as the largest centre globally for Islamic bond listings.
The listings support the growth of Dubai as the global capital of the Islamic Economy under the initiative launched by His Highness Sheikh Mohammed Bin Rashid Al Maktoum, UAE Vice President and Prime Minster, and Ruler of Dubai.
Bambang Bodjonegoro, Minister of Finance, Indonesia, said, "Our latest Sukuk issuances confirm Indonesia's commitment to supporting the Islamic capital markets, and our choice of Nasdaq Dubai for listing provides us with close links to regional and international investors. We look forward to issuing further Sukuk in due course under our 2012 Trust Certificate Issuance Program, providing further sources for government infrastructure development financing as well as new opportunities for investors around the world."
The latest two Sukuk listings by the Indonesian government took place on 31st March 2016. They bring its total Sukuk listings on the exchange to $8.5 billion, following its listing last year of four Sukuk with a total nominal value of $6 billion.
His Excellency Essa Kazim, Governor of Dubai International Financial Centre (DIFC) and Secretary General of Dubai Islamic Economy Development Centre (DIEDC), said, "These substantial listings confirm the international reach of Dubai's Islamic capital markets as the emirate accelerates its expansion as the gobal capital of the Islamic Economy. Our expanding relationship with Indonesia, the world's most populous Muslim country, strengthens the development of the financial infrastructure of both countries for the benefit of their economies and citizens."
Moreover, Abdul Wahed Al Fahim, Chairman of Nasdaq Dubai, highlighted that the exchange welcomes Sukuk listings from around the world by sovereign issuers as well as multilateral organisations and private entities active in a wide range of industries. "As the Sukuk sector expands further we will support its development in every way possible making use of the Islamic capital markets knowledge and expertise available in the UAE."