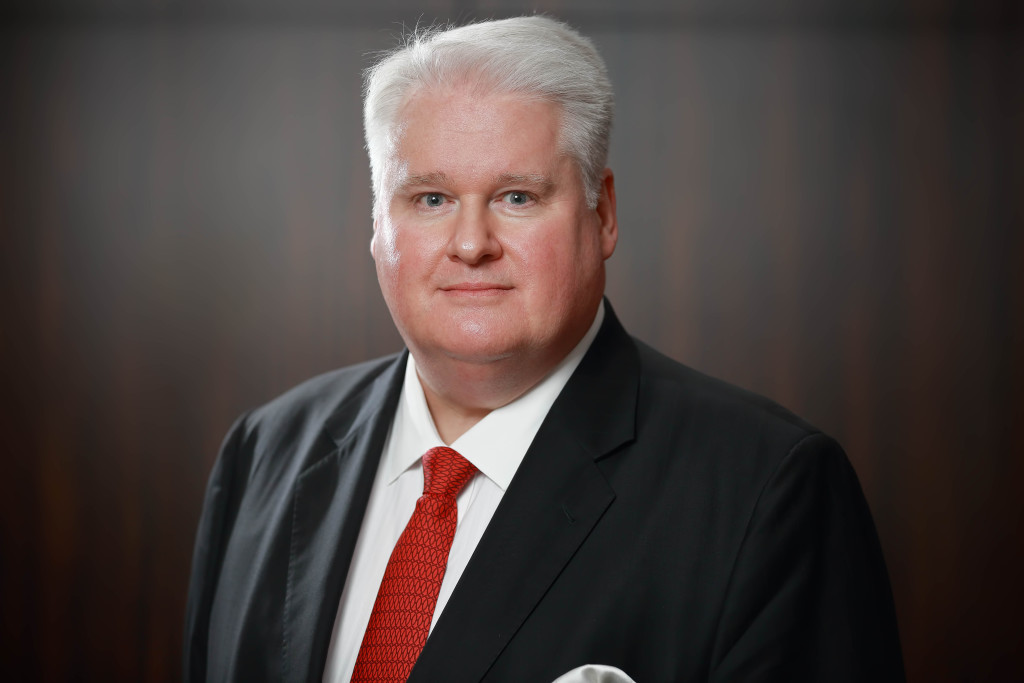 ICAEW has announced the opening of nominations for the annual Middle East Accountancy & Finance Excellence Awards. The annual gala event is the only dedicated awards programme for recognising accountancy and finance professionals in the region.
Celebrating its fifth year, the awards recognise and honour the best and the brightest in the accountancy and finance profession. Accolades are presented across 10 categories:
-Business Leader of the Year
-Business Finance Team of the Year
-CFO of the Year
-Corporate Finance Deal of the Year
-Excellence in Financial Reporting
-Excellence in Innovation
-Excellence in training and development of Finance professionals
-Excellence in the Development of the country's Future Business Leaders
-Internal Audit Excellence Award
-Young Finance Professional of the Year
In addition to the nominated categories, a judges' choice award will be presented to the 'ICAEW Chartered Accountant of the Year'.
Michael Armstrong, ICAEW Regional Director for the Middle East, Africa and South Asia (MEASA), said: "A robust accountancy profession underpins economic growth and business development. This is why ICAEW believes it is essential to acknowledge and celebrate the exceptional achievements and dedication of professionals in this field.
"Accountancy and finance professionals may not always receive the same level of attention as the public faces of companies, but without their vital work the headline deals we hear about could not be done. We also know that chartered accountants are far more than book-keepers; they are strategic business and finance leaders. We are delighted to be able to celebrate excellence in the profession across the Middle East."
Any accountancy or finance professional practicing in the Middle East is eligible to be entered for the awards if they meet the criteria outlined for each category on the ICAEW website. Also eligible are organisations' finance, accountancy or HR/training departments. Nominations must be submitted to ICAEW Middle East by 10 September 2015 for review by an expert panel of judges, ICAEW staff and faculty heads.
The awards will be judged by a selection of industries most respected and knowledgeable business professionals in the region.
Joining the judging panel this year are: Bashir Siman OBE; UKTI Special Representative to the UAE for Financial Services; Dr. Hadi Shahid, Founder & Managing Partner of Alliott Hadi Shahid; Dr. Jeanette Vinke, Senior Lecturer at the American University of Sharjah and advisory board member of ICAEW Middle East; Mark Beer OBE, Chief Executive and Registrar of the DIFC Courts; Matthew Gribble, Senior Managing Director, Middle East & Africa, PageGroup; Dr. Sameer Al Ansari, Founder and CEO, PE+ Capital Advisors; Stephen Williams, CFO of Gulf International Bank; Steven Ralls, Senior Principal, Financial Audit & Examination, Abu Dhabi Accountability Authority; Surya Subramanian, Group Chief Financial Officer, Emirates NBD; and Umar Saleem, CFO, DEPA
The fifth annual ICAEW Middle East Accountancy and Finance Excellence Awards will be held on Wednesday 25 November 2015 at the Safinah Ballroom, Jumeirah Beach Hotel, Dubai, where winners will be announced and presented with their accolades.