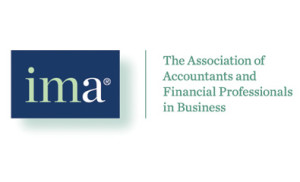 According to figures released for the fiscal year ending June 30, 2014, IMA's (Institute of Management Accountants) membership in the Middle East now stands at over 11,900, an increase of approximately 14 per cent on 2013.
IMA established its regional presence in 2008 with the opening of an office in Dubai and has since worked to close the financial competency gap in the Middle East. Earlier this year, the Institute partnered with Marcus Evans to bring the CFO Forum to the UAE, helping to empower finance and accounting professionals by creating a platform for networking and knowledge sharing.
These efforts were further amplified with the introduction of the "IMA Finance Team of the Year Award," created to showcase the very best in the business. Mubadala Development Company took home the inaugural award based on their business partnering success, use of management accounting best practices, work environment, ethics and innovation.
Globally, IMA's total membership rose seven percent to 72,921 as of June 30, 2014, including well over 10,000 college and university students and young professionals. The total number of new CMA candidates reached a record 14,662, with 3,003 new CMA certificates awarded to worthy management accountants. The CMA (Certified Management Accountant) is IMA's globally recognised, advanced-level credential for accountants and financial professionals in business.