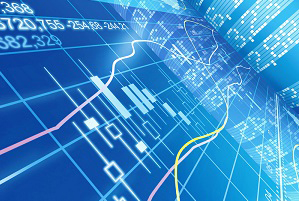 IMA (Institute of Management Accountants), in collaboration with the Saudi Organisation for Certified Public Accountants (SOCPA), is set to launch its 4th IMA Annual Middle East Techno-Finance Era conference in Riyadh, Saudi Arabia on 13th to 14th of April.
In a time when companies struggle to keep pace with complexities and costs of daily technological changes, choosing the right technology is nothing short of a challenge. The world of finance is experiencing its very own technological boom where the course of doing business is changing rapidly.
"There is opportunity to learn from and connect with experts on a variety of topics, including leadership, enterprise risk management, corporate governance, cyber security, performance improvement, and more," said Benjamin R. Mulling, CMA, CPA. CITP, Chair of IMA.
Dr. Ahmed bin Abdullah Almeghames, Secretary General of SOCPA, said, "This event aims to highlight the important role played by the accounting and auditing profession in enhancing the fundamental elements of the economy and its institutions, in strengthening the role of the profession in controlling business activities of various kinds, and in providing adequate information that help managers and clients of those entities to make the right decisions and consequently ensure the continuation of good performance of such entities to achieve their objectives."
He added that the event is being held a part of the ongoing cooperation between SOCPA and the IMA reflecting their objectives to firmly establish the best accounting practices, and to expand, achieve, and enrich discussions and exchange of experiences between those who are competent and interested in the accounting profession. "SOCPA has also already signed a MoU with the IMA which establishes closer cooperation in various professional areas, including conduct of technical research and holding joint professional activities. It comes as a recognition of the importance of developing joint cooperation for the betterment of the accounting and auditing profession," said Almeghames.
The conference offers a host of solutions as well as an in-depth look at the different technological opportunities available for businesses. Tim Douglas, CMA, past president of the IMA Riyadh Chapter, will lead a session on how to pass the CMA (Certified Management Accountant) exam, including sharing insights about exam preparation and test-taking strategies.
In addition to various keynote speakers from around the world, the conference will feature workshops with a chance to earn more than 10 CPE credits, an awards ceremony, a scholarship, and a competition. Exhibitors and sponsors range from software vendors and accounting systems to credit card companies, payroll and benefits administrations, and publishers.