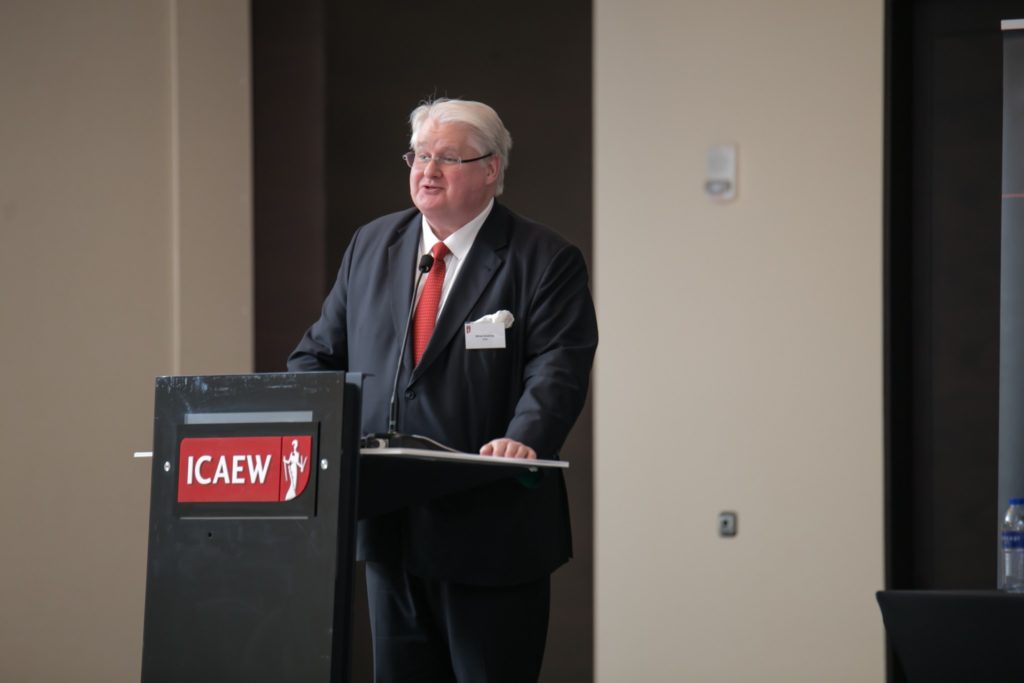 According to accountancy and finance body ICAEW, GCC countries must create a new economic paradigm to successfully end reliance on oil.
This was the outcome of ICAEW's Corporate Finance Faculty roundtable on the GCC's capital funding needs. The event was organised by ICAEW's Corporate Finance Faculty in the UAE. The GCC countries need both revenue and economic diversification, but in order to achieve this economic policy has to change. This would require greater private sector participation and retention of human capital within the region in order to ensure long-term sustainable growth prospects and economic development.
Panellists included Dr Nasser Saidi, President & Founder of Nasser Saidi & Associates, and Former Chief Economist at the DIFC; Richard Dallas, Senior Managing Director at Gulf Capital; Martin Jacobs, UK Partner, Head of Corporate Finance Privatisation at PwC; and Philip McCrum, Director Economic Advisory at EY. The discussion was moderated by Chris Hawley, Managing Director and Head of Middle East at Rothschild.
Following an introduction by Sanjay Vig, Managing Director of Alpen Capital, panellists and invited guests discussed what GCC countries could do to diversify their economies away from oil. Panellists put forward that economic policy in the GCC countries must move to countercyclical fiscal policy and countercyclical monetary policy. The former policy could include removing subsidies, privatization, public–private partnerships (PPP), and structural reforms to remove current investment barriers and make the private sector more active.
At the same time, these efforts must be supported by countercyclical monetary policy changes that stop GCC countries from being pegged to the US currency only, which has been appreciating over the last three years by 20 per cent. GCC countries need to move towards a "basket of currencies", which include the US dollar, Euro, Yen and Renminbi. This will enable each country to have a more flexible exchange-rate system.
Michael Armstrong, FCA and ICAEW Regional Director for the Middle East, Africa and South Asia (MEASA), said, "GCC countries have started making fiscal reforms, such as introducing taxes and reducing subsidies. However, in order to get greater buy-in from the private sector and attract foreign investors, there must be more structural reforms which include initiatives like 100 per cent foreign ownership, long-term residency, investment frameworks, PPP frameworks, and improved transparency and corporate governance. If these reforms are made GCC countries will build and retain their human capital within the region."
Speakers warned that the central economic challenge facing the countries in the region is job creation. The region requires six to sevent percent economic growth just to keep unemployment rates where they are now. By 2020 the region will have to create around 130 million new jobs. Failure to do so risks more extremism and poverty. Speakers agreed countries must invest in infrastructure projects as these create a substantial number of jobs.
The new economic paradigm means a new social contract has to be drawn. This contract would help in generating private sector jobs and quality public services for citizens.
Speakers were encouraged by Saudi Arabia's Vision 2030 as it has all the right elements from privatization to investment funds. However, immediate implementation of the vision is critical in order to achieve its goals within such an ambitious timeframe.
The event was attended by close to 100 ICAEW members and senior business representatives from the major global and regional financial organisations.