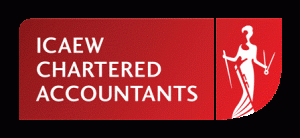 FOR THE second year running, the Institute of Chartered Accountants in England and Wales (ICAEW) is set to host a night of awards at Jumeirah Beach Hotel on December 12, to commemorate excellence in the global accounting and finance industry.
The awards, which were launched in 2011 and celebrate the very best of the accountancy and finance profession in the Middle East, will feature categories for company of the year, high achieving individuals and many more.
Nominations closed on October 15, 2012, and the shortlisted candidates will be judged by a panel of 14 well respected and recognised leaders in business, accountancy and finance in the Middle East.
Members, special guests and award winners will enjoy a networking reception and a three course dinner with live entertainment to celebrate accounting and finance leaders/organisations across the Middle East who have demonstrated superior excellence in their field.
Award categories
Nominations have been received across 10 categories:
CFO of the Year
Business Leader of the Year
Young Accountant of the Year
Chartered Accountant of the Year
Excellence in Financial Journalism
Excellence in Financial Reporting
Firm of the Year
Corporate Finance Deal of the Year
Business Finance Team of the Year
Excellence in Training and Development of Finance Professionals
To find out more about the awards, visit www.accountancyandfinanceawards.ae