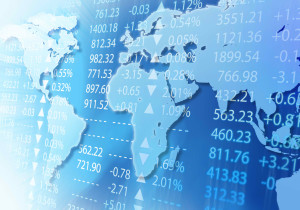 Integrated Alternative Finance (IAF) has structured and financed a mezzanine debt facility for Downtown Investments Limited (DIL), the owner of the Taj Dubai, located in prime Downtown Dubai.
The facility for DIL was structured alongside senior debt provided by five regional lenders and equity provided by DIL's parent with a total project cost of AED 700m.
Jassim Alseddiqi, Chief Executive Officer of ADFG, said, "This transaction again showcases IAF's ability to structure liquidity solutions across the capital structure. In the case of DIL and the Taj Dubai, we have been working with shareholders and senior lenders in leveraging its development with the right mix of senior and mezzanine debt to provide efficient shareholder returns."
"IAF's involvement in the Taj Dubai hotel project further highlights its ability to partner with banks and alternative lenders to structure financing solutions. With over AED 3 billion of transactions completed in the last 12 months, many with a large ticket size and incorporating a mix of traditional and alternative lenders, IAF is now established as an international leader in the sector."
The world-class Taj Dubai is the Taj Group's second hotel in the region with plans for further Middle East projects in the pipeline. The 296 key (including 31 luxury suites) hotel is located in Downtown Dubai within walking distance of the Burj Khalifa and Dubai Mall.
A DFSA regulated entity with offices in the Dubai International Financial Centre (DIFC), IAF is a wholly owned subsidiary of Abu Dhabi Financial Group and provides alternative financing and structuring solutions across multiple asset classes. Supported by ADFG, IAF has a strong track record with expertise in acquisitions, restructuring, refinancing and development funding, particularly in the UAE and London markets. IAF has arranged and financed transactions in excess of AED 3 billion in the last 12 months.