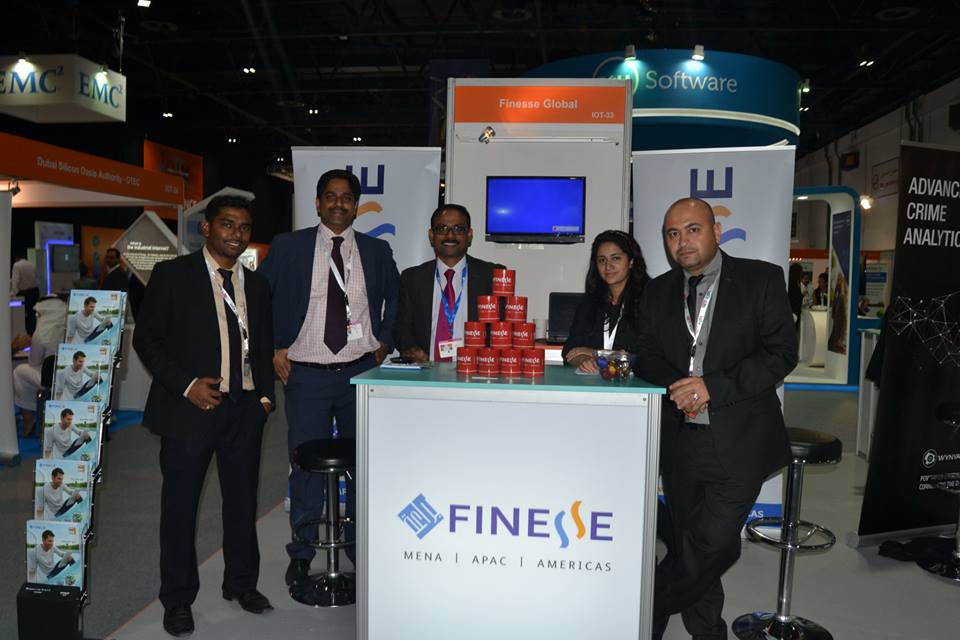 Finesse showcased its latest offerings on Big Data and analytics solutions among others at the IoTX and Big Data Show, as part of the Future Technology Week 2016.
These solutions are tailored for the global banking and financial institutions, telco, retail, government and enterprise community. Finesse's portfolio of ingenious solutions are backed by process centric deliveries and managed services that enable organisations to gain insights into the extensive data collected from all business operations.
The company, leveraged its presence at The Future Technology Week 2016, a three day conference and exhibition which facilitated access to the best ideas and technologies driving technology adoption for data analytics and business intelligence, helping create a clear big data business case for enterprises across domains. The IoTX will be giving a platform to demonstrate our expertise in IoT solutions for a smarter connected world encompassing of Governance, Infrastuctre, Energy, Healthcare and more.
Finesse delivers Big Data systems with unprecedented speed, scale and flexibility to enterprise companies. The solutions enables faster and less complex methodologies to develop and deploy Big Data applications and processes over a simple, insightful and user friendly interface. It is deployed in hybrid, private, virtual private and/or public cloud environments. Finesse helps enterprises focus on solving business problems.
Finesse, a 'Red Herring Global Top 100 System Integration company' and winner of several accolades and awards is an acknowledged thought leader in their industry segments. The company has an extremely effective blend of knowledge and technology; identifies and implements industry best practices and leverages on real life experience to implement solutions that are proven and best suited to its clients.
Finesse believes that technology plays a critical role in making the banking, telecom and retail industry more customer oriented, go digital across all channels and be able to deliver enhanced customer satisfaction. Such solutions and services help organizations stay competitive and ahead of the curve in today's technology driven business environment.