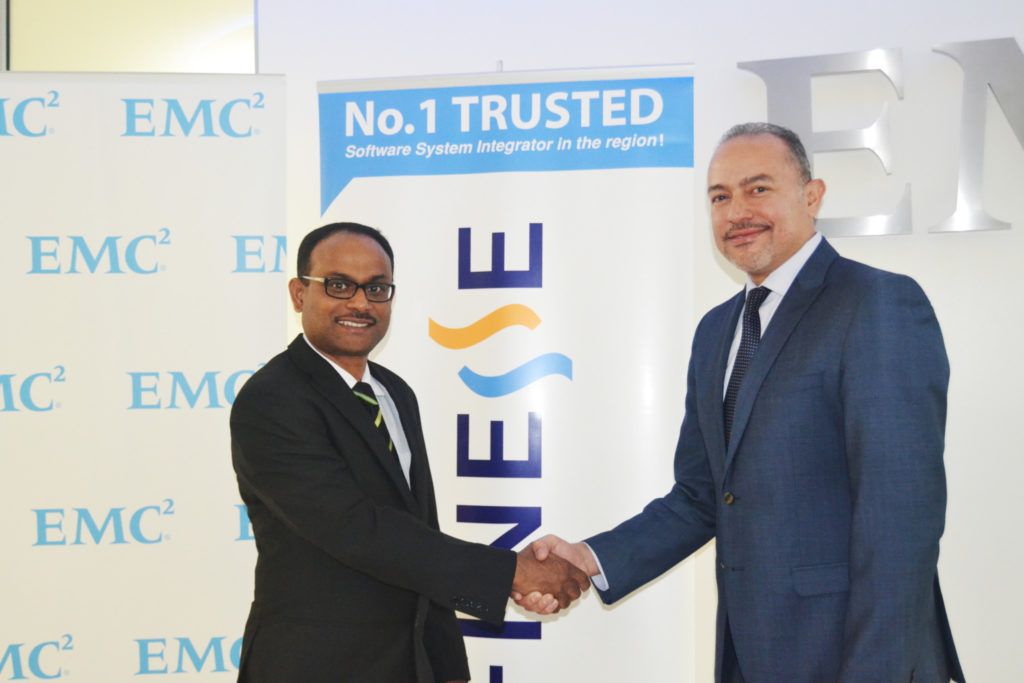 Finesse has announced that it achieved requirements of the EMC Business Partner Programme, Enterprise Content track.
"EMC is pleased to welcome Finesse into our partner community," said Mahmoud Mounir, Regional Manager, Enterprise Content Division, EMC Corporation. "Companies worldwide rely on EMC and our trusted partner ecosystem to help transform their businesses to the digital enterprise platform. By working with exceptional partners such as Finesse, we can continue to drive this transformation."
Finesse helps clients optimise business processes while reducing costs and assets. With proven experience and deep industry-specific expertise, Finesse solutions and services are exceptionally qualified to deliver innovation with measurable performance. Finesse brings together advanced technology, robust infrastructure, a large pool of talent and a proven global delivery model to provide a wide range of IT services to its clients cost-effectively and seamlessly. Finesse believes in delivering tangible value through cloud-ready solutions, mobile devices and social media platforms.
Sunil Paul, Co-founder and COO, Finesse, said, "We at Finesse understand the immense importance of robust information, content and data management solution in an enterprise. Our collaboration with EMC will help ensure we deliver the most innovative solutions and services in the industry, enabling our joint customers to stay ahead of the curve in today's competitive times. We look forward to leveraging EMC technology to deliver transformative solutions for our customers."
Finesse was accepted into the Enterprise Content track for its ability to demonstrate expertise in industry-leading content management products and solutions