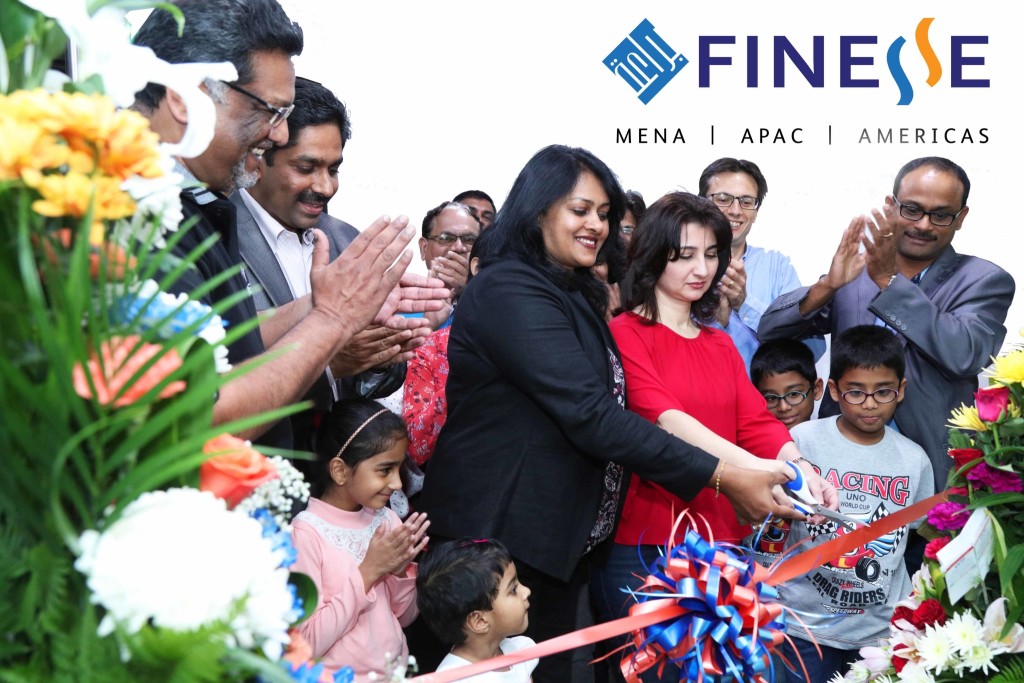 According to the company, the new division will provide its customers in UAE, Qatar, Oman and Bahrain with professional managed services, training and project, and technology support. With existing head office in Business Bay, Dubai; the CBD centre will mark Finesse's second regional operating office in UAE.
Raju Ramesh, Co-Founder and CEO, Finesse, said, "With the Middle East's sizeable and strong developing financial services market, there is an increasing need for sound business process outsourcing. As we focus on the region's positive economic plans and expanding business network, we are very excited about our strategic investment and look forward to offering our customers a more efficient, competitive and industry aligned service delivery centre."
Finesse currently supports over 150 enterprise clients around the globe, which include major banks, financial institutions, energy and commodity firms, corporations and government entities around the world. Finesse has their operations and offices in over 10 global locations including various cities in India, Singapore and Canada.
Amongst a whole range of managed outsourcing services, Finesse mostly provides its services for cheque clearing, verification and reconciliation, financial document management, post-dated cheque management, invoice factoring, remittances, settlement and payments, payroll management services, cash management and credit analysis as well as for credit process automation.
Sunil Paul, Co-Founder and COO, said, "Countries in the Middle East have undergone a considerable and positive transformation in recent years. With more Banks and Financial Institutions outsourcing their processes, it opens up an entire range of services that we can offer. We are supporting the local financial industry with the technology support and services which enable our clients to automate their business processes, implement tighter risk management practices, and meet required regulatory demands while reducing costs."
Finesse's Process Excellence Centre will be located in the Zainal Mohebi Building, CBD, Dubai, UAE.