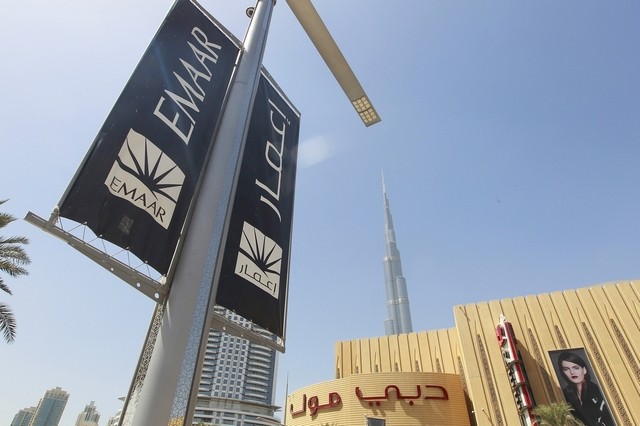 Emaar Malls (DFM: EMAARMALLS) has won the ICAEW Middle East Accountancy & Finance Excellence Award in the "Corporate Deal of the Year" category.
The recognition follows the successful IPO and listing of the shopping malls and retail subsidiary of global property developer Emaar Properties. The Emaar Malls IPO had recorded total orders of over AED 172 billion (US$ 46.8 billion) and following its listing on the Dubai Financial Market gained in value of over 12 per cent at peak trading. Currently, Emaar Malls has a market capitalisation of over AED 38.78 billion as of December 9, 2014.
At an award ceremony organised under the patronage of HE Sheikh Nahyan bin Mubarak Al Nahyan, Minister of Culture, Youth and Community Development for UAE, Yazan Mohamad Al Nasser, CFO of Emaar Malls received the honour.
Mohamed Alabbar, Chairman of Emaar Properties, said: "Emaar Properties was one of the first companies to be listed on the Dubai Financial Market, and with Emaar Malls Group we set another milestone with a truly international IPO by a Dubai-based company through a book-building process, the first of its kind undertaken by a company in the UAE.  By providing clear and transparent financial guidelines, we gained the trust of international and regional investors, enabling us to record one of the most successful IPOs in the region this year."
Funds raised through the IPO of Emaar Malls Group are now being distributed as a special cash dividend for shareholders underlining Emaar's commitment to value creation.  This year, Emaar is distributing AED 17.12 billion (US$ 4.66 billion) in dividends to shareholders including the Special Cash Dividend of AED 9 billion (US$ 2.45 billion). This is about 250 per cent of the par value of Emaar's shares, demonstrating the strong value creation by Emaar.
Emaar Malls recorded a total revenue of AED 1.908 billion (US$ 519 million) during the first nine months of 2014. The growth in malls business was underlined by its flagship asset, The Dubai Mall, which welcomed over 58 million visitors, in the first nine months of 2014 and over 75 million visitors in 2013.