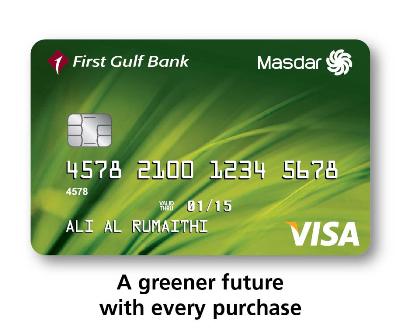 FIRST GULF Bank (FGB) has launched the UAE's first green Visa credit card in association with Masdar, Abu Dhabi's renewable energy company.
The First Gulf Bank Masdar Card allows members of the community to become more involved in different environmentally sustainable initiatives. The product falls in line within a series of socially geared products that FGB has developed recently.
Offered in Infinite and Platinum premium categories, the new product is completely environmentally friendly and biodegradable.
For every purchase made by the customer using the card, FGB will automatically contribute on behalf of the customer up to 0.6% of the transaction value towards a fund that will support environmental and sustainable projects all year round.
Furthermore, the card offers an exclusive First Green Rewards loyalty programme. The programme allows cardholders to earn up to 1.5 First Green points for every dirham spent and can be redeemed against a variety of eco-friendly products or green merchants.