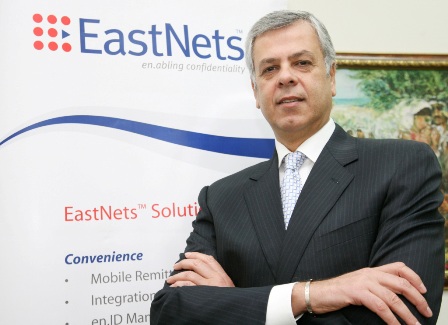 EASTNETS, A global provider of compliance and payments solutions, has announced that it is organising informative road shows across the GCC and Pakistan to help financial institutions understand the implications and plan for the new US Foreign Account Tax Compliance Act (FATCA).
The road show, which kicked off in Kuwait on April 22, followed by Dubai on April 24, will enable organisations to stay in compliance with FATCA and all other compliance regulations.
FATCA, which comes into effect beginning of 2014, makes it compulsory for banks all over the world to provide the US Internal Revenue Service with full disclosure on the accounts of clients who are American citizens. Although the Act is intended to prevent tax evasion among US citizens living and working abroad, it has also been raising concerns among financial institutions that want to honour international policies and yet are hesitant to possibly compromise the confidentiality of client information.
Hazem Mulhim (pictured), CEO of EastNets said, "Multinational financial institutions will need to make significant process and technology changes to comply with FATCA. The measures they will have to take can range from performing a current state assessment of systems and operations to developing action plans to implement changes required for FATCA compliance. Given this scenario, we believe that our road shows will prove extremely useful and informative to financial organisations in the region, by helping them better understand the implications of the Act and how they can avoid the risk of non-compliance."
The road shows in Kuwait and UAE will be followed by road shows in Saudi Arabia, Bahrain, and Pakistan and concludes in Qatar.