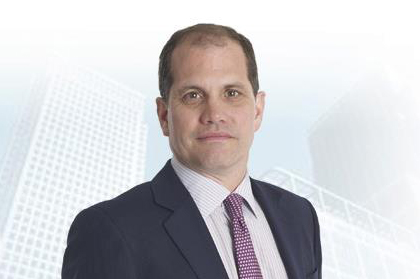 Dana Gas has appointed Chris Hearne as the Chief Financial Officer of the company.
Prior to joining Dana Gas, Hearne was with Serica Energy, an international oil exploration and production company listed on the AIM market in London, where he served as Chief Financial Officer and Director from 2005.  He also has over 20 years' experience within the oil industry having been CFO and Senior Vice President of Erin Energy, a NYSE listed company with oil assets across Africa, and with Intrepid Energy North Sea Limited.
Dr. Patrick Allman-Ward, CEO of Dana Gas, said, "We are delighted that Chris Hearne has joined Dana Gas. His record of accomplishment at Intrepid and Serica and his wealth of experience in corporate finance and capital markets will be a real asset to the Company and shareholders alike. Hearne's appointment completes a triumvirate of key leadership positions, with Iman Hill joining as Technical Director and General Manager for UAE and Egypt in September 2015 and Duncan Maclean's appointment to Legal and Commercial Director with effect from the 1st December 2015.
"We look forward to leveraging their collective experience in the oil and gas sector to drive our plans for growth in 2016 and beyond. We have an exciting mix of exploration programmes in Egypt and significant development projects, the Gas Production Enhancement Agreement in Egypt and the Zora Gas Field project in the UAE. Hearne, Hill and Maclean will be key in supporting me and the rest of the team to ensure the successful delivery of these projects, especially during this period of global economic and oil price uncertainty."