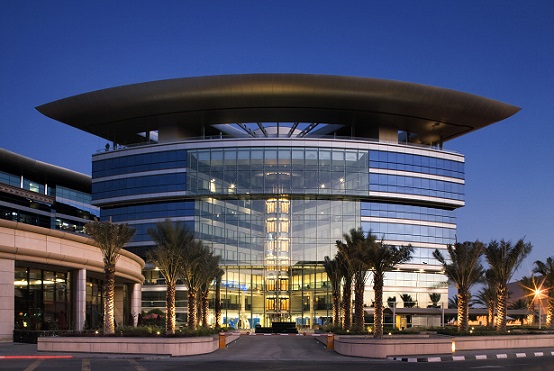 The Dubai Airport Freezone Authority (DAFZA) posted yet another banner year in 2015, achieving a total revenue growth of seven percent and total assets growth of three percent.
According to the report, the Freezone grew its number of registered companies by 22 percent, with multinational companies in particular rising nine percenbt as reflected by the growth of new sales revenue by 18 percent. The share of GCC and Middle Eastern companies in DAFZA reached 40 percent, followed by American and European companies at 36 percent and Asian companies at 18 percent. The share of companies from other parts of the world collectively reached six percent.
DAFZA also highlighted that it had witnessed higher demand for its office packages due to various factors, such as sustained economic growth and eager anticipation over global prospects related to the upcoming 2020 Dubai World Expo. According to official 2015 statistics, leasable office spaces across the Freezone increased by 11 percent over 2014.
H.H. Sheikh Ahmed bin Saeed Al Maktoum, Chairman of DAFZA, said, "DAFZA is taking steady steps towards positioning itself as a main player and major driver for economic development and trade growth in Dubai, posting a strong performance and achieving significant growth at the operational level and among the focal sectors in the freezone. Last year's buoyant financial results are testaments to DAFZA's high potentials and competitive advantages which reflect its pivotal role in attracting foreign investments in the coming months.
"Our successive achievements drive us to intensify our efforts to implement our ambitious initiatives that we launched in 2015, such as the DAFZA Innovation Strategy that comes in line with the directives of H.H. Sheikh Mohammed bin Rashid Al Maktoum, UAE Vice President and Prime Minister and Ruler of Dubai. We are looking forward to support economic diversification policies which complement the 'UAE Beyond Oil Strategy.' We will focus on creating integrated solutions and innovative initiatives that contribute to the achievement of these ambitious objectives and national priorities. We aim to make a positive impact on smart transformation through investments in innovative ideas and projects' expansion in the Freezone. We will pay great attention towards strengthening the bridges of communication with the international business community, maintaining our status as one of the most premium free zones in the world, and effectively contributing to the economic development in Dubai and the UAE," H.H. added.
Dr. Mohammed Al Zarooni, Director General of DAFZA, said, "The past year was a successful journey for us as we were able to maintain industry leadership despite the many local, regional and global challenges. It was a particularly successful period for us in terms of further streamlining our finances and operations, expanding our global presence, and supporting the national economic diversification policy to build a future beyond oil by encouraging major global names from various industries to do business at DAFZA. In 2016, innovation will be a strategic focus for us to accelerate our growth and support our efforts to explore the future in line with the wise vision of the UAE's leadership. Our strong financial results will pave the way for us to reach higher levels of excellence and leadership, especially with the buoyant economic outlook for Dubai which is positioning itself as one of the top investment destinations in the world."