Beehive recently announced that it has facilitated over AED 12 million in finance for more than 25 small and medium-sized enterprises (SMEs) in the UAE since its launch in November 2014.
The funds, raised from investors on the Beehive platform, have allowed businesses across a broad range of sectors to expand, recruit more staff and refinance existing debt, saving them on average up to 30 per cent on their financing costs.
"This key milestone comes at a time when hundreds of SMEs across the UAE are struggling to gain access to the finance needed to grow their businesses," said Craig Moore, Founder and CEO of Beehive.  "This is a major step in Beehive's effort to bring attractively priced finance directly to SMEs. We are connecting investors with creditworthy businesses to build mutually beneficial partnerships for growth through our innovative platform and also through new financing options, such as our Invoice Finance product. SMEs represent the vast majority of companies in the UAE, and provide the bulk of jobs in the private sector, and we are proud to support them."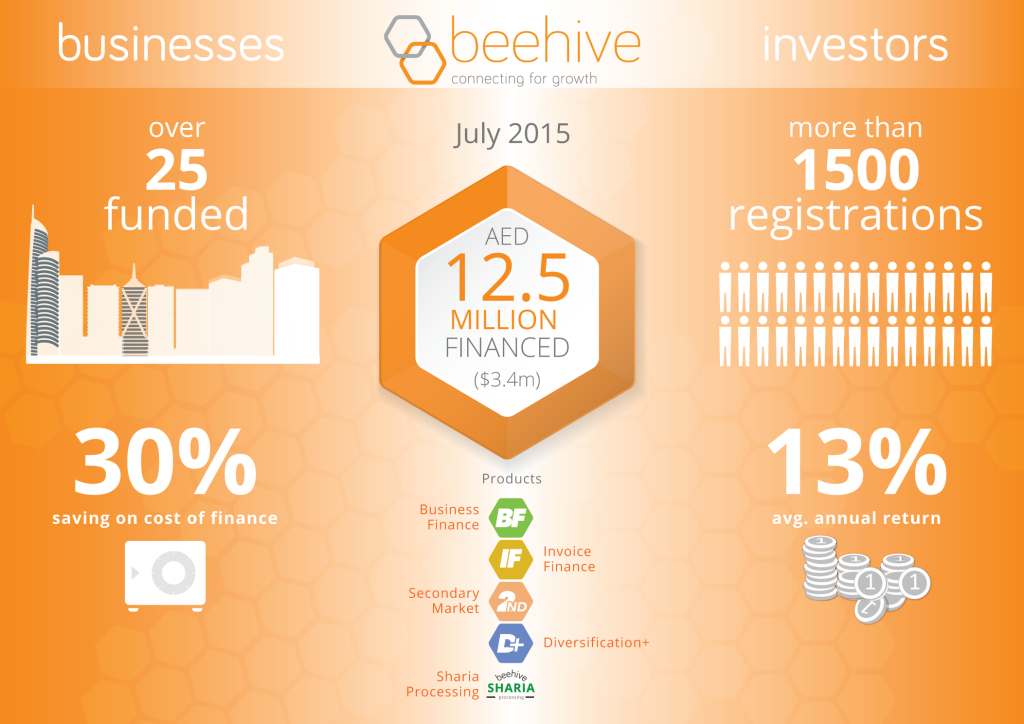 The Beehive platform uses peer-to-peer finance, based on crowdfunding technology, to directly connect investors with creditworthy businesses seeking working capital to grow their business. The technology eliminates the cost and complexity of conventional finance and enables SMEs to access faster, lower cost and more flexible funding. Beehive facilitates business finance solutions starting at AED 100,000 for up to 3 years at very competitive rates. Investors can join Beehive by setting up an account with only AED 1,000 and can invest from as little as AED 100 into businesses listed on the platform. Beehive has already attracted over 1,500 investor registrations, and that number continues to rise.