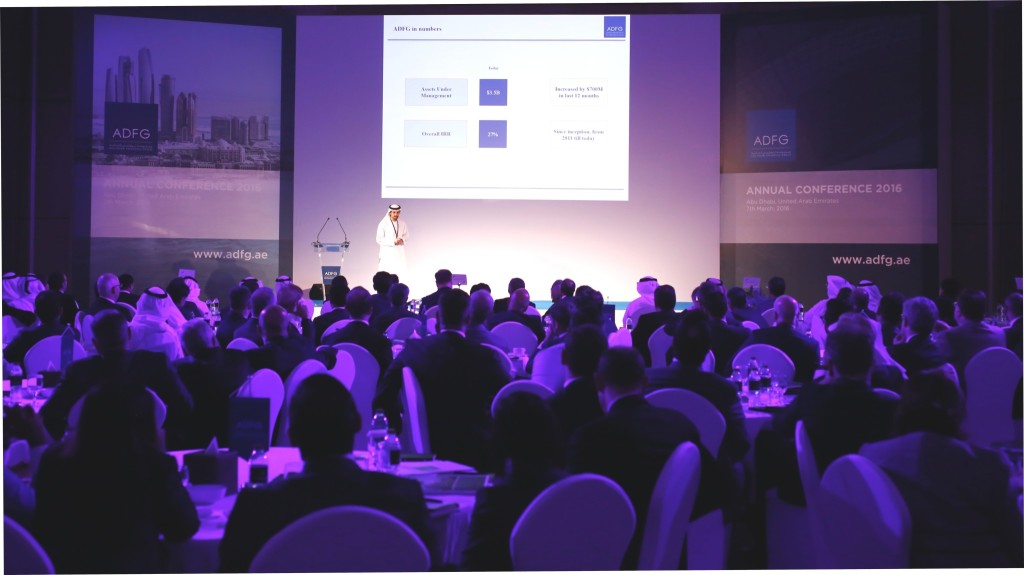 Abu Dhabi Financial Group (ADFG) has celebrated its five year anniversary, bringing together over three hundred investors and partners at its Annual Conference, held in Abu Dhabi, UAE.
In his address to an auspicious audience comprised of industry leaders, institutional investors, ultra-high net worth individuals and family offices, amongst others, Chief Executive Officer of ADFG, Jassim Alseddiqi, provided an overview of the outstanding growth ADFG has achieved since its establishment in 2011. Today, ADFG's Assets under Management (AuM) stands at US$3.5bn, while the internal rate of return (IRR) achieved over its five year history is an impressive 27 percent.
Jassim Alseddiqi, CEO, ADFG, said, "In just five years, Abu Dhabi Financial Group has developed an international reputation for attaining consistent success in the alternative investment space. Whether it is in prime Central London, Eastern Europe or the Middle East, our ability to remain agile and source quality deals, which represent true value, has allowed ADFG to deliver exceptional returns to our investors.
"The last 12 months has been an exciting period for ADFG, highlighted by key milestones for the firm, such as opening Montenegro's largest mixed-use real estate development, The Capital Plaza, launching our brokerage platform, Integrated Securities, and receiving planning approval on our iconic New Scotland Yard redevelopment, 'Ten Broadway'. ADFG's exemplary performance to date has set a high benchmark, but as our offering continues to expand and evolve, we are extremely confident that the prospects for the next five years will be brighter yet."
With $3 billion of projects in the pipeline in prime Central London; leading assets in key growth markets, such as Eastern Europe; strong performance through its investments on UAE capital markets, as well as $2 billion of debt structured and financed to date, ADFG has demonstrated success across all platforms. Despite its international expansion, the central tenets which continue to differentiate ADFG from the peer group is its speed of execution, its capacity to source quality deals and a consistent ability to generate value and deliver returns to investors. Hamed Ali, Chief Executive of Nasdaq Dubai, said, "We are committed to providing a responsive and flexible listing framework that meets the needs of Sukuk issuers, including  enhanced listing procedures that meet their commercial needs. We aim to support our issuers on every level, from regulatory excellence to administrative reliability and regional and global visibility."