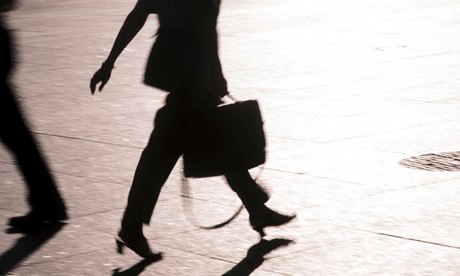 ACCA (the Association of Chartered Certified Accountants) held the latest in its series of Women in Finance roundtables, supported by Pearl Initiative.
The round table focused on the benefit to organisations of greater diversity in the workplace. A forum of senior women in financial roles from leading firms including Deloitte, PWC, Ernst & Young, Pepsi Cola International Ltd., and Shell, explored how diversity can be fostered, highlighting the importance finance functions can play in making organisations more diverse.
In today's evolving and challenging financial function, diversity means much more than equal opportunities and goes much further than gender, ethnicity or social equality.  It is also about diversity in the ideas, skills and capabilities that people from all ranges of backgrounds, experiences, ages, geographies and cultures can bring to the finance function.  Companies may have teams that look different, which is good for the CSR reports, but the more important factor is to have a team which is going to think and work differently too.  When expanding overseas, new markets bring their own customs, culture, regulatory environment and governance standards, which need to be considered and integrated into existing corporate models. Finance leaders need to strike the right balance between a company drive for international standardisation and diversity of local market experience and knowledge.
Helen Brand, Chief Executive of ACCA, where 62.8% of employees are women, commented: "ACCA is committed to diversity and indeed it is one of our treasured values. The ACCA Women in Finance initiative in the UAE has provided a platform for likeminded women to share their successes and challenges in their careers, which provide valuable insights from embracing the diversity that comes from operating across geographies and cultures. The hope is that this practical advice will translate in an action plan for diversity, which should not just focus on the bottom line, but also account for shareholder and stakeholder value, the regulatory context and the global value chain for the company's operations in the Middle East."
Looking at the gender divide, the UAE's vision 2030 noted that: "encouraging more National women into the workforce will give a boost to the economy, making better use of the UAE's human resources and reducing reliance on expatriate labour, as well as giving women the opportunity to shape the direction of the UAE's economic development." The UAE is ahead of the curve in terms of fostering equal opportunities for men and women; it is the first Arab country and the second country globally to introduce mandatory quotas for females in boardrooms of government agencies. Presently, women account for 16 per cent of the workforce in UAE government departments while 70 per cent of country's college graduates are females.
Imelda Dunlop, Executive Director of the Pearl Initiative, the leading private sector not-for-profit institution working to improve corporate governance and accountability in the region commented: "Effective board composition is a driver for good governance and having more women on boards of organisations in the GCC is a key aspect of this. The Pearl Initiative recently conducted a ground-breaking research with Sharjah Businesswomen Council (SBWC) and the United Nations Global Compact entitled "Women's Careers in the GCC – The CEO Agenda" aiming to inform business leaders on practical programmes to attract, retain and develop more women into senior positions in the Gulf Region, and thereby create a larger pool of board-ready women."
Further findings during the event showed that the majority of women are ambitious and aspiring to reach senior positions, and that financial reward is not a key driver, rather recognition, self-fulfilment and a work-life-balance.