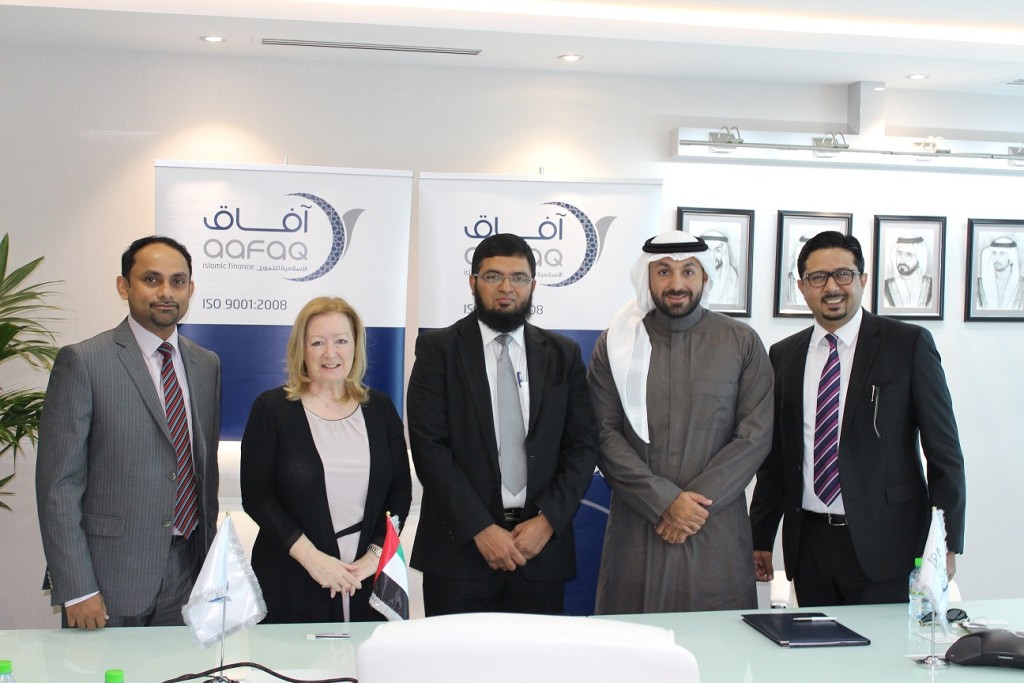 aafaq Islamic Finance has announced the signing of a strategic new partnership agreement with C3 – Edenred, a prepaid card service provider company that offers a range of prepaid payment products and services.
Mujtaba Naseem, DCEO and CFO and Amanda Deykin, DCEO and COO of aafaq Islamic finance mentioned, that the new partnership is expected to result in dynamic and exciting new payment features for aafaq's Sadad card, particularly for its offered Wages Protection System (WPS) services.
Under the terms of the agreement with C3 – Edenred, our corporate customers are now able to enjoy key benefits like fast, accurate and hassle-free processing of payroll, minimum processing time and affordable processing fee. Cardholders can use the card to access their funds at ATMs 24/7 worldwide and make purchases at any MasterCard location. They also benefit from access to online services (web portal and mobile application) where they can view their card balance, transaction history, as well as make payments. The new payment features will play a significant role in improving business volume in the UAE with a product that is unique to aafaq's client base.
"This partnership gives us the opportunity to showcase the flexibility of our payroll solution and the unique benefits its features bring to our corporate clients and their employees" declared Anas Zaidan, CEO of C3 – Edenred.
"We are proud to announce the signing of a new partnership agreement with C3 – Edenred, which is widely reputed for being a secure and efficient platform tapped by emerging markets of the region. The new alliance will further reinforce our Sadad card, especially for our WPS services—demonstrating our commitment towards improving customer experience and convenience. In fact, the additional features will help aafaq's customer service team in handling WPS related enquiries and our move to meet set international quality standards," concluded Mrs. Amanda Deykin, DCEO and COO, aafaq Islamic Finance.