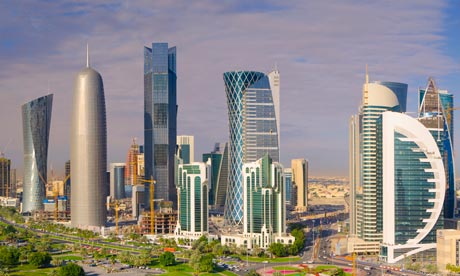 Top leaders from Qatar's government, financial and public sectors are set to attend and speak at the upcoming Euromoney Qatar Conference 2015, which brings together international banking leaders with senior figures from the GCC region.
Running from 9th to 10th December at The Ritz-Carlton, Doha, the conference will bring together a range of executives and experts to analyse the current state of the global economy, and the range of factors set to influence future growth in Qatar, the region and beyond.
Held under the patronage of H.E. Sheikh Abdullah bin Nasser bin Khalifa Al Thani, Prime Minister of the State of Qatar, the agenda includes keynote speeches and panel discussions with a range of Qatari leaders, including H.E. Mr Ali Shareef Al Emadi, Minister of Finance, State of Qatar; H.E. Sheikh Abdulla Bin Saoud Al-Thani, Governor, Qatar Central Bank, and H.E. Dr Hessa Al-Jaber, Minister of Information and Communications Technology, State of Qatar.
From Qatar's financial sector, there will be on-stage discussions with Ali Ahmed Al Kuwari, Group Chief Executive Officer, Qatar National Bank; Yousuf Al-Jaida, Chief Executive Officer, Qatar Financial Centre; Dr. R Seetharaman, Chief Executive Officer, Doha Bank; and Mohammed Mubarak Al-Khater, Executive Director of Investment, Qatar Development Bank.
For many years, Qatar has seemed resistant to international economic pressures, given the robust strength of its energy sector and the positive vision of its leadership. However, the recent announcement that Qatar's 2016 budget will be "realistic" but show a "moderate" deficit suggests even this dynamic economy is facing challenges.
In June, the Ministry of Development Planning and Statistics (MDPS) flagged that Qatar could face its first fiscal deficit for 15 years, following a fall in fiscal surplus in 2015 caused by lower oil prices.
With oil and particularly gas prices staying stubbornly low in recent months, Qatar will look to the private sector to make more impact, while cutting wasteful spending in the public sector, according to recent announcements.
This will create significant opportunities for international banks and private equity groups looking to increase their presence in Qatar, which will be examined at the Conference.
The Euromoney Qatar Conference will host a special pre-conference workshop on the opportunities for enhancing entrepreneurship in Qatar, in recognition of the growing need for a more dynamic private sector. The workshop will feature contributions from Qatar Development Bank and Qotuf, a Saudi Arabian initiative to boost entrepreneurship.
In addition, the Conference will feature panels on Qatar's strategy in a changing world, technology and finance, energy strategy and the evolution of the banking sector.