The basics of marketing are perennially one and the same; to reach out to your customer. But with technology changing at the speed of lightning, what matters most is how you effectively activate the basics by deploying smart technology.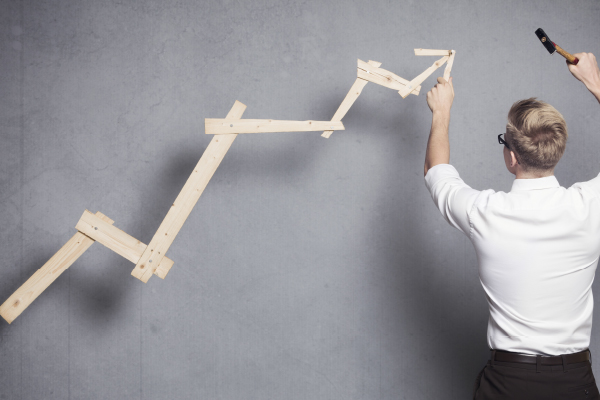 Alignment across departments and processes equates to agility. Knowledge sharing facilitates collaboration between IT and business executives, making it easier for firms to detect change before deciding a joint course of action for how best to respond. The resulting alignment between IT and business strategy can enable agility through effective communication.
"Marketers are coming under the scanner, challenged by changing business demands and consumer expectation to bring in innovative communication channels," says Mani Nair, Marketing Head, Eurostar Group. "Gone are the days of storytelling and brand building. Things now revolve around smart marketing mechanics deployed by a brand and the reaction by the consumers. The concept of measurement has become very open. Brands which are behind fictional theories might lose out to brands that can connect with consumers. At Eurostar we have realised the importance of alignment to smart marketing techniques and have deployed many digital initiatives directly and through the retail channels, which ensures sell in and sellout."
UAE sets a trend in being tech savvy
Trends catch on pretty quickly in the UAE; smart mobile technology has taken the lead with the highest percentage of mobile phone penetration in the world at 73 per cent. Other industries which are burgeoning in the country include retail, hospitality, real estate and, recently, medical tourism. Consumers in the country are demanding. Effective marketing alignment for such diverse fields to such a discerning multicultural clientele is a challenge.
"UAE-based marketers are exposed to over 2000 consumer origins," Nair says. "The country also has a very high penetration of smart devices which allows them to explore all methods of deploying the marketing strategies and campaigns for their brands. The global phenomena of adapting digital technologies are now being reinvented by UAE-based marketers to suit this audience. Mobile apps have had and continue to have a huge effect; with every marketer trying to grab a share of the pie by engaging consumers with their apps across multiple platforms. Online and e-commerce platforms are becoming more and more aggressive and this paves ways to maximise the brand reach to global consumers, with the smart gadgets and connected devices available across all demographics."
Effective marketing tips to adapt and align
• Transparency is the most important tool of marketing Consumers are going to continue to exert power and influence. At any given time, companies resist the idea of radical transparency and are bearing the brunt for it. Being the best in the business is so fleeting that by the next season you can be forgotten. The best marketing approach is to give the customer a real and accurate picture of what you are doing for their special interest.
• Keep things simple
Companies may be serving the most complex market ever, but they don't need to create more complexity. In order to get the most out their interactions with customers, CMOs must employ a holistic strategy when it comes to their company's all-round value proposition. This entails integrating insights across geographies, business departments and functional groups.
• Technology is the vantage point
Rather than thinking in terms of digital marketing, companies should be thinking in terms of marketing in a digital world. Having a solid marketing team with heavy digital DNA and technology acumen is hugely advantageous. Internal communications need to be viewed as a marketing asset. They can be used to create brand ambassadors by monitoring which employees understand the core values of the brand as well as the company strategy.
• Agility marketing
The advent and mass proliferation of social media has managed to create elusive consumers with short-term thinking. It's easy to get bogged down in likes, shares, tweets and click-through rate stats from a range of social platforms. The trick is, though, to have more consumer data, with shorter leads and always-on, real-time marketing. The need for quarterly or monthly data is often redundant, with information needed on the hour or by the minute. "Social media plays a crucial role in today's consumer minds; multilevel marketing today is done by the consumers itself," Nair says. "Once they feel their comments or feedback are reviewed and shared by others, the heroic effect begins and overnight bloggers are born."
• Creativity sells
Be different, original and true to your core values in your marketing strategy. Unfortunately, media agencies give strictly narrow recommendations. They should only be the ones facing the consumer while the company steers the sole marketing campaign. The focus should be on personalisation over globalisation. Technology has brought the world closer together, but marketing still remains a facet that is specific to regions. Businesses should bare this in mind; don't leave marketing to a centralised agency that may not appreciate the nuances of regional markets.
Balancing the alignment
Companies should adapt powerful procurement strategies to maintain a cautious financial stand.
Greater accountability and transparency will result from marketing procurement's continued influence. Procurement teams need to operate closely with the CMO, CIO, CTO and CFO to remove internal stalemate and focus more on increasing operational efficiency, not solely on cost negotiations.
The potential for IT-led capabilities to redirect business strategy can be shared with business executives. This reduces the path dependencies and routines, thereby enabling better alignment and increased adaptability and innovation. The quality of competitive intelligence that can be sourced can be the difference between achieving company ambitions and total failure. All sources must be tapped when it comes to competitor information. Sales forces, outside consultants, market surveys, and trade associations all need to be explored for a variety of data, including pricing, promotions and sales results among others. Competitive activity in the marketplace needs to be monitored.
Understanding each competitor's behaviour in a short and long term context is key. A virtuous cycle of IT and business opportunities creates new knowledge that can be shared with suppliers, customers, and key business partners – relationships that are often a necessary part of how firms react to change. All too often, businesses focus too much on their past rather than their future – what they have done rather than what they will do. Instead of looking back on results, those efforts can be redirected into hypothesising future market scenarios and anticipating potential shifts. This can be used to usurp competitors.
"One way to look at marketing is to never let any communication go unattended, because it reflects through the way the topic is handled by the brand. Consumers do voice their positive and negative feedback," Nair says. "It is the brand which has to handle situations."