Continuing Professional Development (CPD) is a key component of the training of all employees, and the CFO is not exempt from this bracket. What are the benefits of CPD and what types of training should CFOs be most interested in?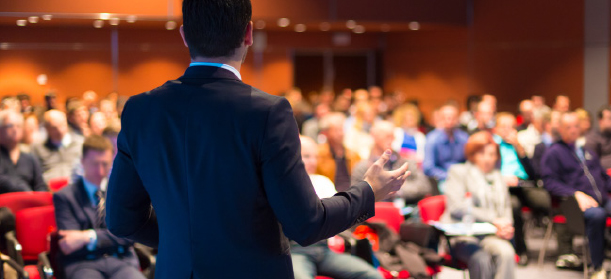 An investment in knowledge always pays the best interest." While the Middle East's CFO's may see greater value in a range of other complex and calculated financial transactions, Benjamin Franklin's adage should nonetheless strike a chord with such educated and astute individuals. Even the most accomplished executives can always benefit from CPD, and indeed, those most willing to enhance their learning will see the results in the long run. Whether it's a question of sharpening up on technical expertise or learning new techniques to boost leadership skills, the gains of CPD shouldn't be underestimated.
Whether embarking on a full-blown MBA, MSc or other course which may set a student on a path of a year or more, CPD encompasses a range of other courses, which can be as little as a few extra hours each year.
"CPD can provide widespread benefits to an individual and are a must for ambitious executives," says Ehsan Razavizadeh, Regional Director, MENA, and Head of Dubai Centre, Cass Business School. "It can improve knowledge and performance, and is a fantastic networking platform to meet likeminded people within the industry. It's a great way to share best practices with peers, which is paramount for someone like a CFO. Levels of compliance, and regulation in the market means CFO's need to be up-to-date on such matters."
Suhail Shamieh, Learning Consultant, Fitch Learning Middle East and Africa, believes that there is an unjustified and potentially damaging stigma surrounding CPD. "Unfortunately, most people, including CFOs, associate learning with formal education at university, in-house training or public courses," he says. "However, this is only one type of learning. Lifelong and continuous learning is about creating a habit and a positive attitude towards learning and development on both professional and personal levels."
A key decision that  any professional seeking CPD needs to consider is whether to undertake courses either locally – be it in the UAE, Saudi Arabia or elsewhere in the Middle East – or further afield, in the US or UK elsewhere that offers a strong financial education.
"Leadership phenomena emerge from culture, so it is important to understand the relevant market," says Rory Hendrikz, Director, Ashridge Business School Middle East. "It's all well and good studying in the US or Europe, but if it doesn't give you a relevant understanding of local markets then CFOs may return and find that their training hasn't been as effective as first thought. International interaction is important – most research publications are borne out of Western ideology – but understanding how things manifest in a local context is very important."
Razavizadeh agrees, "I believe that we are living in an increasingly global world, and so it's important to consider your options from two perspectives," he says. "One the one hand, the benefits of international education are obvious, the world is increasingly connected, now more than it has ever been. However having regional expertise is an undeniable advantage. We've introduced Islamic Finance and Energy courses, which obviously have great relevance for this region."
The increasingly connected world is not the only challenge posed to finance professionals. The last eight years have been turbulent and unstable in the financial world, and Ismail Ertürk, Senior Lecturer in Banking, Manchester Business School, believes that mercurial times call for fresh education. "In this kind of global uncertainty, where old financial models and knowledge are being challenged, CFOs need to invest in continuing education even more to understand what drives financial markets in our global economy," he says. "They need to know how to manage corporate finances during a prolonged period of low interest rates and high uncertainty in foreign exchange and bond markets. Liquidity management, capital structure decisions, and country risk management are all big challenges in the current environment, making continuing education a must for CFOs."
CFO's also need to ensure they can keep up with the pace of change. "From our point of view, in a broad context, markets are always competitive and dynamic," Hendrikz says. "Particular skills may be relevant at one point in time, but CPD needs to be equal to or greater than the rate of change within the market. Once it is it provides huge and essential benefits to its recipients."
Shamieh concurs, saying that the need for educational advancement is never-ending due to market requirements. "Unlike some subject areas, both accounting and tax best practice change on a regular basis, either as part of the FASB or IASB update programmes or through events such as annual budgets when tax rates are changed to fit current economic conditions," he says. "Continuous education is essential for CFOs to keep their general business and economic awareness up-to-date so that they can anticipate the potential treasury and risk management needs of their business and hedge risk accordingly."
As well as being savvy finance managers, it's key for CFO's to be a business partner to the CFO, and an effective leader for their division. "On the technical side of finance, it's important to note that there is more often than not an exact science of how to do things," Hendrikz says. "Global protocols are there so they can't be ignored. However, the soft science of leadership is something that can always be honed, and something that CPD can bring to the table."
Shamieh thinks this ability to have a strong presence within the boardroom – as well as being able to think outside the box – will always hold CFO's in good stead. "As you move up the corporate ladder, it becomes an essential and a dominant factor to have very strong leadership, strategic thinking and communication skills," he says. "Furthermore, it's equally as important to have excellent problem solving skills and the ability to look at things abstractly."
Razavizadeh believes that CPD, and the softer skills that can be honed, are an essential stepping stone for those who have the highest aspirations in business. "More often than not, CFO's – and a number of other senior business figures – who attend our courses are determined to one day become CEO or managing director," he says. "Furthermore, a number also aspire to set up their own business, which may entail a more generic programme of study."