Corporate social responsibility (CSR) reporting is an opportunity for a company to showcase its personality and ethics to its customers as well as the greater community. It highlights issues that are close to the company's core values through the causes it contributes to, and the way in which those contributions are made.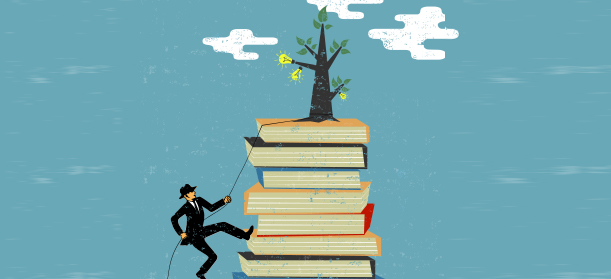 Without a set of regulations to determine how CSR reporting is presented, even the method itself can tell a story about a company's philanthropic efforts. Companies need to develop a strategic approach to corporate responsibility and account for their impact on society through reporting that reflects their intentions and efforts.
As CFOs well know, there are myriad reports companies are required to make – but a CSR is not one of them. Yet, the majority of enterprises that participate in philanthropic efforts still file CSR reports annually. In fact, CSR reporting has become a developing trend in recent years, with some companies taking advantage of the lack of rigid reporting protocol by finding innovative and unique ways to showcase their social responsibility. Without a push from regulatory bodies to provide this report, CFOs need only look at the benefits of CSR to provide motivation.
"There has been an increased consensus that CSR is significant for the sustainable development of companies and society as a whole. This acknowledgment is increasingly coming from a place of accountability on behalf of the company versus an obligation of any sorts," explains Geetu Ahuja, Head of GCC, Chartered Institute of Management Accountants.
Accountability and transparency are necessary for any enterprise, particularly in the age of social media. Society's ability to access and share information instantly, and on a global scale, has created an informal but potent system of checks and balances for the business world. This, along with a company's responsibility to its stakeholders, has created an unprecedented atmosphere of transparency.
Osama El-Bakry, Partner, Grant Thornton UAE, describes how technology has affected the way companies think about CSR reporting. "The impact a company has on the economy, environment and society has been thrust into the spotlight with the rise of social media," he says, adding, "This broadens the scope of responsibility a company has from their clients, investors and customers to include the environment in which they live and work."
There are, of course, benefits to CSR beyond meeting the demands of a globally connected world. Ajay Arora, Head of Internal Audit, HLB Hamt, explains how companies that practice strong CSR reporting can increase revenue of a different kind.
"Part of the challenge is to judge which ideas put forward by stakeholders are realisable, commercially viable and valuable," he explains. "At the same time, those external stakeholders can provide an invaluable source of feedback on which actions can encourage customers and clients to connect more favourably with a given brand." By improving on the company's image in this way, he goes on, one can expect an increase in the business value in committing to corporate responsibility.
Currently, the GCC does not require CSR reports to be audited, but this may change in the near future. "It won't be long before regulations require CSR reports to be validated by a reliable independent body, considering the weightage given to CSR and related areas today," predicts Ahuja.
Arora asserts that these regulations are necessary. "There should be a regulation whereby companies should be obligated to release a quarterly CSR report," he says. "This will encourage companies to embrace responsibility for corporate actions and foster a positive impact on the environment as well as stakeholders." The impact would be felt, he says, by consumers, employees, investors and communities alike.
These potential regulations will be partially driven by investors, according to El-Bakry, who sees them as an opportunity and not an obstacle. "As investors call for greater transparency, companies will look to ensure the report is audited by a third party in order to validate the information and statements made within," El-Bakry explains. "This will further promote the credibility and integrity of the business, thus impacting its success. However," he adds, "an audit of the sustainability report should not be deemed as an investigation to legitimise the claim, but rather a chance to verify and highlight the success and sustainability achieved by the company's efforts."
The content of a CSR report will vary in terms of format, length and detail depending on the organisation. However, there are a few crucial elements that should not be overlooked. Ahuja explains, "Every CSR report should include, in some form or another, an opening letter from the CEO expressing the company's commitment of supporting CSR issues, a mission statement of the CSR report, a disclaimer and vision statement, and disclosures addressing the issues most important to each of the company's key stakeholders."
Companies looking to capitalise on the benefits of CSR reporting have a wide open road laid out before them. In order to get the most value out of issuing a report, it is important to look to other companies' CSR success stories. El-Bakry explains how his company utilises existing reporting channels to effectively distribute CSR reports.
"At Grant Thornton, we believe that integrated reporting can play an important role in communicating businesses' environmental and social impact to investors and other stakeholders," he says. "In December 2013, the International Integrated Reporting Committee launched its integrated reporting framework, which offers a concise communication of an organisation's strategy, governance and performance; it sets out how organisations can demonstrate the link between financial performance within the wider social, environmental and economic context; and shows how they create value, not just over the short term but also in the longer term creating exceptional value for issuing a CSR report."
Transparency and trust building between a company and its stakeholders is not the only benefit CSR reporting offers. Done well, a company's CSR report can also function as an effective marketing tool. According to Ahuja, "A CSR report can be a valuable tool for interacting with both internal and external audiences." Companies can use the report to encourage employees to take the lead on sustainability initiatives at a local level and support corporate-level initiatives, she says. "If these efforts are showcased effectively through the CSR reports, they have the potential to affect an organisation's financial performance, its strategic direction and its relationships with a wide range of stakeholders."