MENACORP is among the most successful stockbrokerage firms in the United Arab Emirates. Company CFO Petr Molik sits down with CFO Assistant Editor Adelle Geronimo to discuss the journey that has brought them through the destructive storm of the 2008 economic collapse to the sanctuary of Dubai's recuperating shores.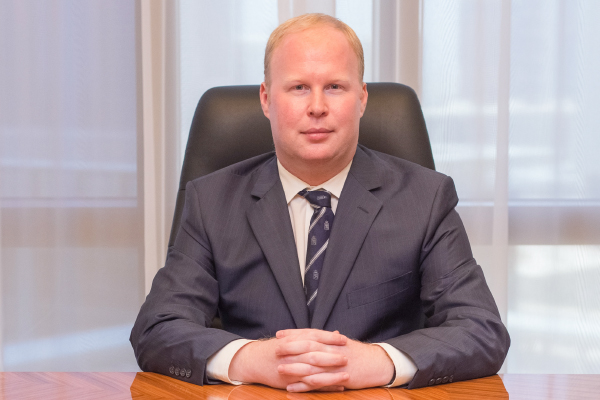 The financial crisis of 2008 caused a lot of disruption in a number of industries in the UAE. The country's economic growth was stunted as sectors including real estate, retail and telco experienced chronic uncertainties. A number of companies reduced their operations, while some stopped trading altogether when forced to lay off a massive chunk of their workforce. However, one company decided to take a different approach, and instead continued to invest in a strategy that became the foundation of its success.
MENACORP became fully operational in 2006. Licensed and regulated by the Securities and Commodities Authority of the UAE, and the Dubai Financial Services Authority, the company is fully-owned by one of the most prominent conglomerates in the UAE – the Bin Hamoodah Group, which is controlled by the Bin Hamoodah family. Formally known as Wafa Financial Services, the road to success hasn't been easy for MENACORP. "Like a lot of brokerages at the time, we weren't as profitable as we could have been back then, because there were more brokerage firms than listed companies," Molik says.
When the crisis hit, like most companies in the UAE, Wafa had an even tougher time. However, Bin Hamoodah Group decided to recruit two people who they thought would help the company bounce back from the crisis, two experienced investment bankers who were working in Tunisia. Fathi Ben Grira was enlisted as CEO, while Molik was appointed CFO.
"We came to the UAE in August 2010 and saw opportunities," Molik recalls. "Although it was a work in progress, the environment was encouraging and gave us the confidence to continue."
By then, the financial crisis was already in full swing, with the real estate and stock markets in a dire state.
"Market volumes were at less than 10 percent from the peak in 2008, so basically the market lost 90 percent, it crumbled completely," Molik says. "Even today's big players like Emaar, du and Etisalat lost a significant amount of their shares during those times. When we joined, Fathi had the idea of changing the name of the company to MENACORP, however, the shareholding structure and the ownership remained the same," he adds.
In early 2011, with a fresh start for the business as their objective, they officially renamed the company. Wafa was fully rebranded, a move that they believed would pave the way for more effective transactions.
"When we came to the country the market was really at its lowest," says Molik. "However – credit to Fathi – we were able to come up with a strategy that convinced our shareholders to continue with the business and revive whatever was left. So for the next two years we followed that strategy."
Molik says that they also wanted to have a different strategy for developing the business, and that shareholder backing would be important in this implementation.
"The strategy was to invest not in fixed assets but in people," he says. "In 2012, we started recruiting the most talented finance professionals we could find. With that we were able to create our core team. I think that has been the key to our success, because when the market started rebounding we were already equipped with the team that helped us rise from the market."
Discussing his role as CFO, Molik explains that while he works closely with Ben Grira in formulating the best game plan for MENACORP, he is more focused on the risk management aspect.
"Fathi and I were friends even before joining the company so we know each other very well," he says. "We discuss strategies together. We trust each other implicitly, we know each other's strengths and weaknesses professionally. We have a certain synergy that makes us a good team."
Having significantly increased its market share, MENACORP has already positioned itself as a market leader both in Abu Dhabi and Dubai. Now, it has more than 80 employees comprised of 17 nationalities and has garnered a vast client base including government bodies, insurance companies, corporations, private offices and distinguished high net worth individuals.
"Through the diversity in our workforce, we have built a strong work culture within the firm," Molik says. "We don't see people as costs, but as assets. In fact 80 percent of our cost base is for payroll and bonuses for our employees, I think we are the only financial company in the GCC area that does that. Our people continue to contribute significantly to the company and we want more people like that to be part of our team."
In 2013, MENACORP set up an office in Dubai, to further strengthen its presence in the Emirate. The company leased a 700 square metre office at Dubai's Boulevard Tower Plaza, known as the "Aston Martin building", steps away from Burj Khalifa and The Dubai Mall.
"We still have our office in Abu Dhabi, and also have our offices in DFM and ADX," Molik says. "We thought about moving the main operation to Dubai because we saw a lot of growth potential in the financial market here. It is also because we found that a lot of great talent here is in Dubai, and we felt that it would not be ideal to recruit people from here and ask them to travel to Abu Dhabi. Subsequently, our office in Abu Dhabi remains and our employees in that area will continue there. It was not a matter of 'either-or'; these are both great markets and we wish to build up the business in both Emirates."
When asked about how he sees the finance industry progressing, Molik explains that in the brokerage business where the stocks prices are driven by the quarterly figures of the companies, nothing is really set in stone.
"However, as an investment banker and a CFO, I always look at the long-term situation of things, and I can say that the market can really be unpredictable especially in this region. Say a crisis in Yemen or Iran comes up, it can really change everything. In medium-term, as far as I can tell, the industry in doing really well and it will continue to do so. I believe that the economy is moving in a positive direction. There is a growing demand for financial services, and companies like us are well in place to answer to that demand," he adds.
MENACORP currently offers its clients the opportunity to trade, by means of a single consolidated account, in a range of GCC equity markets – including those in Saudi Arabia, Kuwait, Qatar and Oman. Beyond the Gulf, they can also trade in a range of other markets including the New York Stock Exchange and NASDAQ in the US, the London Stock Exchange, and stock markets in Palestine, Lebanon, Jordan, Egypt, Morocco, Tunisia and Libya.
Earlier this year, MENACORP was ranked the top brokerage firm in trade value and market shares by the DFM. The prominent recognition further gave the firm's brand more visibility, confirming their prominence in the finance industry and proving how much the strategy to invest in people became the driving force to their success.
Molik says the company has a clear vision of how it will move forward, "The pillars on which we built MENACORP are very strong. We will continue to hire the best talent in the market. Secondly, we aim to carry on having the best standards and practices in risk management and business development. We want to put more focus on the high-net worth and ultra-high net worth segment of the market.
"The management and the shareholders are completely aligned with the direction of where the company is going, and that pushes us to strengthen our position in both Emirates – DFM and ADX. Third, we of course want to ensure that our brand is well-recognised and known as one of the top brokerage companies in the region because that provides us possibilities to go further, especially in terms of expanding our presence in other trade markets. Finally, we want to develop other segments such as financial advisory, asset management and investment banking."