The CFO role is complex and demanding. Aside from leading the finance function, the job entails effective engagement with other executives, understanding other departments, and ultimately, supporting the business to drive the bottom line.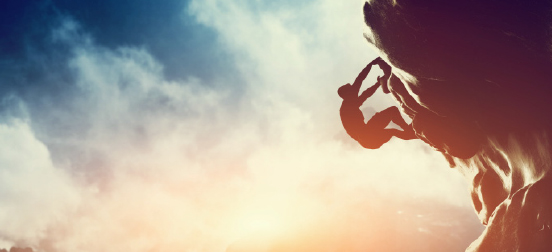 What does it take to be successful? There's no set formula, but in any walk of life, the fundamentals tend to ring true. Ambition, hard work, tenacity and, crucially, talent, are traits that universally feature in those who come out on top. When it comes to the work of a CFO however, these qualities often aren't enough to get into the job itself, let alone thrive.
Hanady Khalife, Director of Operations, Middle East and Africa, Institute of Management Accountants, believes that the role's evolution dictates that versatile and savvy characters are needed. "The role of the CFO is changing," she says. "No longer simply the financial gatekeeper, today's CFO is equally valued as a strategic partner and leader of the business. With businesses facing an increasingly competitive operating climate, increased regulation, greater risks and more complexity, today's finance leader faces multiple challenges and opportunities."
Michael Armstrong, Regional Director, Middle East, Africa and South Asia, ICAEW, thinks it is crucial that CFOs can priotise their tasks so as to focus on the right job at the right time. "It must be taken as a given that the aspiring CFO will have strong financial and technical expertise, however their character traits must allow them to find the right balance between the big-picture thinker and attention to detail so that important matters are not overlooked," he says.
In the high-powered, competitive context of the company boardroom, a certain type of character is required to hold their own in a room of fiercely intelligent and business-oriented individuals. Michael Clifford, Chief Financial Officer, ALSA Engineering and Construction, believes that the ability to go against the grain in this scenario is important in order to achieve balance. "The CFO should be a consummate communicator to various constituencies internally and externally and yield soft power in influencing key decision makers," he says. "Often, the CFO may be the one participant in a meeting who takes the difficult or non-consensus viewpoint, so being able to demonstrate conviction and a willingness to follow through on key decision points is a must."
Armstrong believes it is essential for a CFO to be astute, and have a knack for placating – and also questioning – the most senior figures in the organisation. This is no easy task, but if managed carefully and assertively, is the most productive avenue for business. "They must be able to assist the CEO in the development of strategy, whilst at the same time providing an effective challenge them," he says. "Some might say this requires a level of diplomacy to ensure that a necessary and robust challenge is heard and acted upon. In some circumstances, the CFO will need to be more outspoken rather than reserved."
As well as having the right personality attributes, any top CFO needs to focus their technical acumen on the right areas of study and expertise. Clifford believes that finance professionals need to go above and beyond to be truly established at the top of their trade. "The right professional qualifications and technical skills can be considered prerequisites but will not provide any real level of differentiation," he says. "The CFO in waiting needs to be able to demonstrate proficiency in the key areas that they will ultimately have responsibility for, whether that's in management accounting, financial reporting, corporate finance, treasury or strategic planning and preferably in most if not all of these areas."
Clifford adds that CFOs who are able to diversify their skillset will have a huge advantage in a number of respects. "Venturing outside the finance function when opportunities present themselves highlights a closer alignment and understanding of the business and helps with developing deeper strategic awareness," he says. "Developing key strategic insights in the course of one's career that can then be later referenced and employed for the benefit of future employers or partners add significant weight to the budding CFO's arsenal."
In a mercurial industry like finance, CFOs need to remain on their toes in order to react to market changes. Armstrong is particularly mindful that finance executives can never get too comfortable. "It is critically important for the future CFO to be vigilant of the fast changing financial world, both internal and external to their organisation," he says. "This requires them to challenge themselves, be adaptable and proactive with high levels of infectious energy."
It is all well and good having such a quality, but it must endure, Armstrong says. He believes that CFOs must be experienced in defeat – and therefore better at coping with it – to stand the best possible chance of true success in the boardroom. "It is necessary for the aspiring CFO to have experienced failure and disappointment in business," he says. "This may sound rather obtuse. However, without having been through failure, they will not have developed the resilience and skills to prepare themselves for the inevitable setbacks that occur in business. This builds strength of character. It is important, however, that they understand the reasons for the failure, take ownership, learn from their mistakes and ensure that they are not repeated. This requires resilience."
Aside from the transition of the CFO role being more strategically based, there are a number of other nuances that have dictated what the position now demands. Khalife believes that 21st century shifts in particular need to be taken into account. "With the growing recognition of the breadth of the CFO role, and ongoing challenges in talent development, it's important that future finance leaders develop the requisite leadership capabilities," she says. "The role of the CFO is to help create market value while also operating a more cost-efficient finance function. Ongoing technology shifts, globalisation and the increasing impact of intellectual and human capital, culture, and intangible assets all create market turmoil."
Armstrong, meanwhile, believes that the days of testosterone-fuelled C-level discussions are a thing of the past. "There has been a move from the old-fashioned macho CFOs who tended to compete for the organisation's resources and for Board attention," he says. "The mode of working has evolved to one of collaboration whereby the CFO works more closely with others to ensure they achieve their and the organisation's goals."
Clifford is an advocate of learning from the best, and believes that aspiring CFOs need to ensure that they surround themselves with the right people so that positive habits and ideas will become engrained. "Ensuring that you work with inspiring financial leaders will have an exponential impact on the growth and trajectory of your career," he says. "Therefore, aspiring CFOs need to identify opportunities where they will get exposure to finance leaders who can have a profound impact on their outlook and can motivate them to perform at their highest level."