Following the announcement of the airline's $7.6 billion restructured purchase of Boeing and Airbus aircraft, Gulf Air CFO Sahar Kamran Ataei discusses her part in the deal and the complex plans that have been laid for the Bahraini firm's future.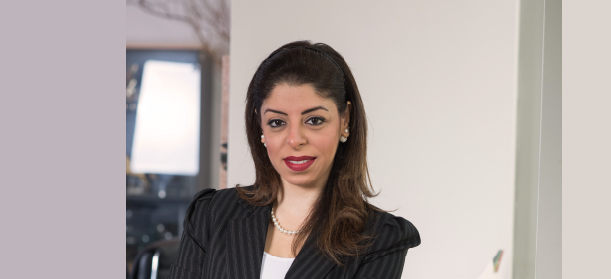 Describe your role in the financing of the new $7.6 billion fleet that will be introduced in April 2018.
For context, in 2012 Gulf Air underwent a major restructuring exercise. The aim of this was to achieve a significant reduction in costs, improvement in revenues and simplification of operations.
By mid-2015, the company concluded and approved its 10-year fleet and network plan, which formed the basis of negotiations with aircraft manufacturers to align the order books to the new 10-year fleet plan.  We concluded negotiations with the aircraft manufacturers and currently have a defined aircraft delivery plan up to 2024 worth $7.6 billion.
I develop financing strategies for the fleet and present them to Gulf Air's Board of Directors. Once the pros and cons of each strategy are weighed and the way forward chosen, my role is to implement the most suitable financing options and methodologies, negotiating with lessors and financiers as needed. One of my critical tasks is ensuring the timely availability of the right financing.
How will this change impact Gulf Air's business?
This fleet addition marks an exciting time for Gulf Air. We will now not only continue to be one of the safest airlines but also one of the most comfortable, reliable and state-of-the-art airlines in the region.
Gulf Air will now have the necessary expansion capabilities to back up our comprehensively studied future network requirements. This new fleet is one of the youngest in the region – we're replacing and expanding the fleet with the Boeing 787-9 Dreamliners and narrow-body A320neo family aircraft fleet. The new fleet comes with state-of-the-art products, while building upon its award-winning reliability, Arabian hospitality and on-time performance. With the right shape and size, this addition will allow Gulf Air to truly connect Bahrain to the world.
The efficiencies of the 787 family will provide Gulf Air with superior fuel conservation, reliability and passenger comfort, while the A320neo family – fuel-efficient aircraft – will provide the airline with a higher operational efficiency and profitability while its wider cabins will open a new dimension of passenger appeal.
Gulf Air isn't the biggest airline, and that's not our goal. Our goal is to be the safest, the most sustainable, the most reliable and friendly airline. This always has been and will continue to be the yardstick by which we measure our success. The development of our fleet certainly represents a huge leap forward in this regard.
What challenges arose in structuring the deal?
A few years ago Gulf Air started an aggressive restructuring plan. Thankfully, there's been positive progress in financials and performance since.
Creating a 10-year network and fleet strategy for the airline was the next major hurdle to overcome, which involved a lot of nuance and careful consideration. The network plan needed to be balanced to provide Bahrain with the desired connections, maintaining its links with east and west. The fleet plan needed to serve the airline and its passengers, bringing in the desired cost and operational efficiencies, and providing distinctive products.
Once the strategy was resolved, it was necessary to revise Gulf Air's previous order books with Boeing and Airbus. Gulf Air has always enjoyed a strong partnership with both these aircraft manufacturers. Following extensive negotiations, the restructured orders took place last January, simplifying Gulf Air's future wide-body fleet to Boeing 787-9 Dreamliners, while also ensuring its future narrow-body fleet will focus on the A320 neo family aircraft.
What unique challenges and experiences come with being the CFO of a major airline?
In the airline business, CFOs don't only need the financial skills but they also need to draw on extensive experience from across the business. CFOs need direct cross-departmental knowledge and to understand other functional areas within the airline (commercial, bilateral agreements, revenue management etc.), and certainly exposure to international markets.
As with any airline CFO, the main challenge within the function is fuel price volatility. Fuel represents one of the biggest expenses for airlines. On average, fuel costs account for 30 percent of total airline operating expenses. This needs careful and continuous monitoring, with the right hedging strategy at the right time. Tackling these tasks while staying up-to-date with their other responsibilities represents some of the unique of a major airline's CFO responsibilities.
Cash management is also an important aspect of being an airline CFO – the need for the timely availability of funds to support the airline's activity is an ongoing challenge. Likewise, regulatory compliance and tax reporting across different countries throughout the airline's network keeps me busy.
What do you think needs to be done to encourage the presence of more female CFOs in the region?
Prospects have never been better for females to increase their presence in the field. Women today, both in the region, and in Bahrain in particular, are empowered and have their needs integrated throughout the workplace.
Particularly for female CFOs, I think exposure through articles and interviews like these are a good step to showing other women that female CFOs exist. Exposure is a big part of encouragement – helping to raise awareness of this position as one that has already and can continue to be filled by women.
Lastly, female financial experts should grab every chance their professional journey offers to unleash their potential as valued financial experts. They have the ability to make a real difference for themselves, their employer, and the entire profession. It is theirs for the taking. To every woman, I would say the culture and time is with us – and with courage, you can get anywhere.
Describe your greatest professional/financial challenge in your career to date.
At the end of 2012, Gulf Air's management team had to deliver a turnaround strategy within two weeks; we needed a survival plan that would take the airline out of its current path and into sustainability mode – realising its fullest potential and utilising its assets effectively.
The most important element of the plan was producing financial forecasts and P&L, which meant big challenges, lots of number crunching, input from various stakeholders, analysis, forecasts, and projections, all within a critical two-week deadline.
A further challenge was to implement this aggressive restructuring plan and achieve sustainability with a reasonable downsizing – right-sizing with minimal negative impact that could lead to the least damages or unpleasant situations such as station closures or manpower reductions.
Thankfully, it turned out that we seemed to make the right decisions when it counted. Gulf Air has – since the implementation of our strategy – seen bolstered financial results, and its performance is showing a steady and continued improvement in both financial and operational business.
We are proud of what has been achieved over the last three years and this momentum is poised to continue and form an economically sustainable airline.
How do you perceive the evolution of the CFO role over the last 10 years?
The job of CFO continues to evolve, moving outside the finance silo and into an international and interdisciplinary role. Being a chief financial officer is no longer just an accountant job with a calculator and a blue notebook. We no longer sit on the sidelines writing out and managing internal reporting systems for financials. With the widened array of data available, the CFO's presence and role grows to encompass true data interpretation and economic corporate strategy.
Today, we wear the hat of the adviser who ensures the company sustains financial growth and stays competitive in their field. CFOs must be able to communicate with other like-minded people – to be able to bring their vision to non-financial colleagues. It is also vital that CFOs can truly be collaborative partners to CEOs. In the end, a true CFO must crunch the numbers and be able to translate those numbers into opportunities.
What will be demanded from the role in future?
The CFO role is expanding to include being the company's premier champion of strategic discipline, especially in dynamic environments like that of aviation. CFOs are now more than ever charged with ensuring value creation: through focused decisions, asking the right questions, and providing the right insights so that everyone understands when to say no and how to say yes. The deciding factors are strategic value, profitability and economies of scale. These are the dynamics in which a CFO excels.
Compliance and controls will also become more complicated in a global environment. Navigating these subjects remains a vitally important responsibility, one that CFOs must continue to focus on even as they are invited to take on other roles inside their organisations. In that vein, the task of providing corporate strategy, compliance, and contributing to an organisation's success – these will fall more than ever in the domain of the CFO of tomorrow.