Sana Khater has been on a wining streak. ICAEW named her CFO of the year, and Forbes has tapped her as one of the region's most powerful women. In spite of these personal wins, she gives all credit to her team at Waha Capital.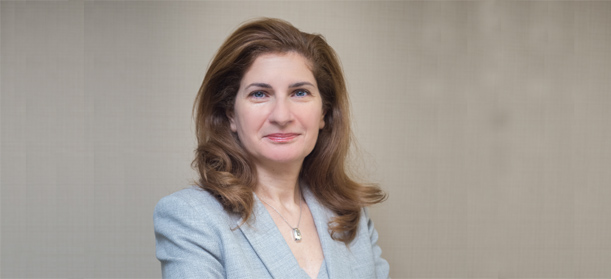 Sana Khater, CFO, Waha Capital, is one of the most influential women in business – and she has the well-deserved awards to prove it. With over 20 years of experience in the finance and banking sectors, Khater has been a key player in the company's success. She sat down with CFO ME to discuss her recent lauds, the company, and the changing role of the CFO in the region.
You were recently named one of Forbes most powerful Arab women, as well as ICAEW's CFO of the year. What does this string of awards mean to you?
It is a privilege and honour to receive such recognition. For me, it is the culmination of a rich and very rewarding career in finance in general and particularly at Waha Capital. I think the existence of these awards reflects the changing role of the CFO into a strategic partner – a key player in the success of a business. It is also a testament to the leading role that professional women are playing in the UAE and the Arab business world.
You mention the changing role of the CFO – how do you see the role changing?
Given the ever-changing and volatile market conditions, developing regulatory conditions, and more complex and diverse businesses, the role of the CFO has evolved from stewardship of the business to partnership. The CFO is entrusted with formulating business strategy, working closely with business leaders to execute that strategy, and – more so now than before – communicating financial performance and strategy clearly and effectively to stakeholders. C- Suite collaboration is key now, and the finance team is an integral part of this mindset.
What does this new, collaborative, finance team look like?
My finance team and I collaborate closely with the business divisions to ensure alignment of objectives and efficiency of execution. The finance team is embedded in the business areas to drive initiatives, provide support and financial advice to the business leaders, thereby increasing understanding of the underlying businesses and streamlining processes. Additionally, we have enhanced our investor relations activities over the last few years to provide more disclosures and transparency of our strategic goals, business model and activities to investors; we introduced an investor relations section on our website and have participated in several investor conferences that present this transparency.
In what way is your role key to an investment firm as actively diverse as Waha Capital?
As a member of the senior management team, I participate in setting the strategic direction of Waha Capital. Furthermore, my role is key to providing financial oversight in terms of capital structure, governance, and financial planning. Our portfolio is diverse – including aviation, real-estate, healthcare, oil and gas services as well as capital markets. Over the past few years, our strategy encompassed an increased focus on asset allocation, risk management and funding. This entailed identifying the sector and geography of our investment universe, balancing and diversifying our portfolio, and obtaining the appropriate funding for new investments and acquisitions while maintaining appropriate leverage throughout.
Does your background in banking assist you as CFO?
Yes, my experience in the banking industry has been quite valuable, as building and nurturing banking relationships is key to my role as CFO. We work closely with our group of lenders who have supported us over the years and have helped us achieve outstanding results in 2014.
This past year has been quite successful for Waha – what do you think has driven that success?
It has been an exceptional year for Waha Capital. Our record performance reflects a steadfast commitment by our board and senior management to provide shareholder value. Our share price has appreciated significantly over the last 24 months, reflecting investors' confidence in our execution capability. I believe our success remains our human capital and our ability to convert this capital to wealth creation for our shareholders.