The relationship between the CFO and the CIO is more important now than it has ever been. From streamlining finance operations, to exploiting Big Data and digitalisation for cutting edge initiatives, the duo need to blend their respective skills to get the best out of finance and technology to drive business growth.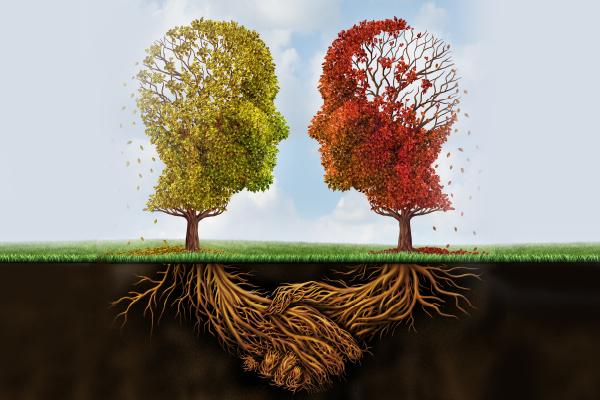 The CFO and the CIO share a lot in common. Both have incredibly sharp and insightful minds. Both have immense technical acumen, and both have a huge hand in changing the direction of a business in their C-level berths. There was a time when the two would've been distant islands, with finance regarded as a bookkeeper, and IT as an introspective and undervalued department. Things have changed. Now more than ever, the two need to combine to maximise the possibility of business success.
The impending reality of the digital transformation is an important part of this transition that requires their unity. Those who are unable to capitalise on the opportunities that cloud and mobile can bring will see their paymasters suffer, which spells failure for them as individuals. As consumers seek an increased number of online services, businesses need to be agile enough to deliver what the customer demands, while internal operational efficiencies need to be sharpened. What's more, in the world of business and finance, millions of transactions will be created where there once were dozens. The need to capitalise on Big Data and real-time information, as well as providing the right technology to support finance, are goals that unite both parties.
With such important transitions in mind, both the CFO and CIO need to be on the same page. This means that while the CIO needs to be adept at justifying the business value of technology investments, the CFO must acknowledge that technology investments may not always have tangible return on investment. "Some decisions to invest in technology are a no-brainer," says Ralph Khoury, Chief Financial Officer, TBWA\RAAD. "We have seen what the investment in technology for data mobility has done for instance. Without going into specific experiences, when technology is introduced with potential benefits that are never realised, questions are asked as to how and why. CFOs don't like that. They see it as a waste of corporate funds. Such instances can certainly strain the relationship between CIOs and CFOs."
Julia Stolyarova, Director, Vinci Solutions, sees the benefit of having aligned technological and strategic goals. "The CIO and CFO must both understand business goals, and commit to seeing the advantages of a sound technology infrastructure and the strategic use of business Big Data," she says. "The key to a strong partnership is mutual respect and an understanding that both parties want the same success for the organisation, but have different responsibilities in achieving their common goals."
In order to maximise the profitability of the relationship, technology investments need to be made that help both finance and the business. "System driven business analytics, managing enterprise information, controlling cost and overall decision support systems create a key overlap and challenge both CFOs and CIOs," says Vinay Sharma, Group IT Manager, Gulftainer. "The digital transformation of business is high on the organisation's agenda. As the speed of innovation and change continues to increase, IT is becoming crucial in delivering shareholder growth and, in some digitally disrupted industries, to staying in business. Yet only a small minority of CFOs believe they have a role to play in setting an agenda for IT change."
The tasks of integrating book closing, working capital plans and regulatory and compliance concerns into ERP systems are no foreign concepts to any CFO. However, the ability to utilise real-time analytics will be the true game changer in this respect. Faster, more accurate decisions can be made, which can make a huge difference. Stolyarova believes this will have a transformative effect on the CFO's job. "Closing books in real time will fundamentally change the discussion between finance and business," she says. "Online finance functions will not only drive transparency and serve the business, they will also enable simulation and become a cornerstone to healthy business, as they will support everyone in the enterprise with the right facts."
While aligning strategies with business goals in mind seems achievable with a certain level of collaboration, the finer technical points of finance and technology can be harder to come to grips with. Sharma is clear that, although not straightforward, if either the CFO or CIO is able to go the extra mile in understanding some of the more academic aspects of their partners' specialty, the benefits will be huge. "Finance leaders who can develop their IT knowledge will have a distinct advantage – especially given that there are so many CFOs today who have only a limited comprehension of the issues at stake," he says. "By the same token, CIOs need to be able to explain to finance leaders how IT-enabled services can create value-added business services and provide advantages that enable cost savings and can generate more business."
Ultimately, the relationship between any two senior individuals in a company will not always impact overall business. However, while private discussions may not be fundamentally damaging, a cornerstone of any executive partnership – and the CFO-CIO axis is no different – is its ability to convince, and keep face in front of, the other executive board members. Khoury believes that proper preparation before any key meetings will ensure that neither party is left red-faced; leaving boardrooms without investment dollars – and the respect of their peers. "The 'who, what, when, and how' need to be addressed in alignment prior to board meetings," he says. "Discovering issues or obstacles during the board meeting will likely see the initiative halted or at least delayed. Companies in general want to innovate and information technology is a key driver for that. It won't happen if returns and value are not properly assessed. The boardroom is not the forum to debate this. It is the forum to present, support and justify new initiatives based on strong fundamentals."
Stolyarova, meanwhile, believes that that the CIO's relatively new role in executive circles means that its increasingly important partnership with finance must be carefully fostered. "CIOs are now part of the boardroom, reporting directly to the CEO and to stakeholders," she says. 'The importance of the technology employed in the organisation has been recognised. The next step is to reach an agreement between IT and other business functions as to how best to serve, and monitor the performance of the IT services.
"CFOs must look at entire platform that can connect the company to the outside world, rather than just at their own landscape."