The Middle East Accountancy & Finance Excellence Awards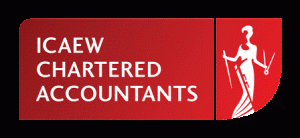 Date: Wednesday 12 December 2012, 19:00 – 23:00
Venue: Jumeirah Beach Hotel, Dubai
The ceremony presenting the awards will recognise and celebrate professional excellence and best practice in the accountancy and finance profession.
Members, special guests and award winners will enjoy a networking reception and a 3 course dinner with live entertainment to celebrate accounting and finance leaders/organisations across the Middle East who have demonstrated superior excellence in their field – who are the very best in what they do.
There are ten awards categories in 2012 including: CFO of the Year, Business Leader of the Year, Young Accountant of the Year, Chartered Accountant of the Year, Excellence in Financial Journalism, Excellence in Financial Reporting, Firm of the Year and Corporate Finance Deal of the Year, Business Finance Team of the Year and Excellence in Training and Development of Finance Professionals.
Contact:
Selina El Shunnar
Tel: +971 4 408 0000
Email: selina.elshunnar@icaew.com
Website: www.accountancyandfinanceawards.ae
*****
Middle East CFO Alliance Conference
Date: Wednesday 12 December 2012, 08:30 – 1300
Venue: Shangri-La Hotel, Dubai
The Middle East CFO Alliance (MECA) Conference is set to be held on 12/12/12 at Dubai Shangri-la Hotel.
Top Executives and Subject Matter Experts from American Express, SAP, Bayt.com, and other prominent organisations have been confirmed as speakers at the conference. The conference will end around 1300 hours with a networking lunch.
The Conference Steering Committee comprises of the following senior level CFOs based in Dubai:
1) Jaideep Singh, Group CFO, Fakhruddin Holdings
2) Nauman Asif Mian, CFO, Bait.com
3) Asad Ullah Khan, CFO, Coca-Cola MENA Region
4) Anil Jain, CFO, Baqar Mohibi Group, CGG
5) Dhiraj Wadhwani, CFO, 3MY General Trading
6) Saleem Sufi, CFO, Intercos America
According to the association's coordinator Saleem Sufi, the core philosophy of MECA is to organise high quality in-person information sharing and networking events to its members at minimal or no cost to them.
Please note MECA conferences are invitation-only events and you must be a member of Middle East CFO Alliance to attend this conference. To become a member of MECA, you may send your request via the associations' LinkedIn forum.
Contact:
Saleem Sufi
Founder & President,
Middle East CFO Alliance
*****
IFRS Annual Update Seminar
Date: Tuesday 11 December 2012, 08:00 – 17:00
Venue: Jumeirah Etihad Towers, Dubai
Introduction
Global financial markets demand international consistency in accounting practices.
The implementation of International Financial Reporting Standards (IFRS) is key to increasing the transparency and comparability of financial information and further enhancing the efficiency of international capital markets.
The standards themselves are principles–based and require a detailed knowledge of the underlying concepts, as well as the application of extensive professional judgment. This seminar will help delegates to understand key new IFRS and will focus on the implications of recent changes in IFRS. It will help delegates put both IFRS accounting principles into practice and understand and interpret IFRS financial statements.
Objective
This essential seminar will guide the participants through the current issues, changes and amendments of discussion papers, exposure drafts, and new IFRS standards.
The newly issued IFRS 10 'Consolidated Financial Statements', IFRS 11 'Joint Arrangements', IFRS 12 "Disclosure of Interests in Other Entities" and IFRS 13 'Fair Value Measurement' will be discussed and explained with practical examples. The status of all FASB–IASB projects will be reviewed, as well as the latest updates in the IASB and IFRIC.
Recommended For
The programme is designed for busy executives and will focus on the critical issues ahead of the forthcoming reporting season. This is Ernst & Young longest — established and most widely recognized annual IFRS event and is a programme that no finance professional in the region can afford to miss.
•• CFOs and VPs
•• Financial Controllers
•• Financial Managers
•• Accountants
•• Auditors
•• Financial Analysts
•• Portfolio Managers
•• Securities Analysts
•• Credit/Investment
Contacts:
Usman F arooq
Tel : +971-2-417-4400
Direct : +971-2-417-4457
Fax : +971-2-627-3383
Email : ey.training@ae.ey.com
*****
IFRS Workshop – Experts to guide you through IFRS
Date: Tuesday & Wednesday 11th, 12th December 2012, 08:30-17:00
Venue: Millenium Plaza Hotel, Dubai
Contact:
Nitin
Tel: (+971) 4 2271112
Fax: (+971) 4 2284499
Email: nitin@rsmdahman.com