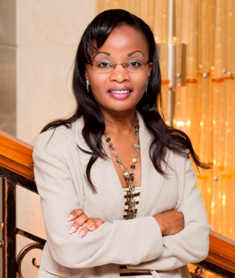 SEPTEMBER HERALDS the beginning of the end of financial year for many companies, when accountants and money managers go into hibernation to generate their reports and statements.
These statements summarise financial reports that account for every dirham earned or spent, which are afterwards published and presented to companies' boards and adopted by shareholders at annual general meetings.
But despite this being a manic season for the number crunchers, we managed to get first-hand behind-the-scene mechanisms of how the system works, during our visit to one of the region's top audit firm, Morrison Menon Group.
Raju Menon, the Chairman and Founding Partner of the Group gave us a tour and also revealed how the firm continues to grow its revenues despite the aftermath of the infamous Arab Spring.
Morison Menon Group is an independent member of Morison International, a network that is ranked as the 9th largest accounting association in the world. It is aggressively expanding its operations in the region, and now has offices in the Emirates of Dubai, Abu Dhabi, Sharjah and Ras Al Khaimah while overseas operations are in Qatar, Bahrain, Kuwait, Oman and India.
From number crunching, we move on to crunching of opponents where we go on the ring-side with Thabet Agha, the current title holder of the region's first all-Arab Mixed Martial Arts reality show, who also dabbles as an accountant.
Thabet's story is one that redefines resilience, discipline and free spirit. The 24-year-old fighter can easily pass as a colourless suit-and-tie number cruncher but when he puts on his gloves, he becomes a ruthless badass.
His brutal mien was evident recently when he mercilessly pounded his opponent in the final episode of the reality hit show, called 'Al Batal' (Arabic for The Hero), where he was crowned the overall winner. Read about how he combines his taxing skills both on and off the ring in the 'Student Accountant' segment.
From the fight we take a flight to Oman, where we meet the Chief Financial Officer of one of the country's youngest banks that has battled the biggies to emerge a force to be reckoned with in the region's financial sector.
Bank Sohar has grown to OMR 1.79 billion in assets from a small OMR 159 million in the last six years, thanks to the brilliance of its money-spinner Rashad Ali Abdullah Al Musafir.
Combining his Western education with his Omani heritage complimented by unwavering work ethic, Al Musafir shares his story of starting one of Oman's newest banks and the lessons learned in the top finance job.
Have a good read.
Joyce Njeri 

Editor
Accountant Middle East