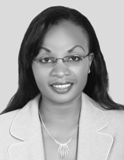 YOU'RE THROUGH with your university degree. Mission accomplished. You have completed all the necessary prerequisites and practical experience towards a great career. Check. You have finally landed your ultimate dream job. Great!
But wait a minute. You can't afford to tell yourself that you know everything or that you now have a job for life. In an ever changing economic, legislative and social environment, there is an expectation that professionals will be life-long learners in order to keep their skills, knowledge and experience up to date.  This is where Continuous Professional Development – simply known as CPD – comes in, to provide a framework to support your career growth in a number of different ways.
Fundamentally, it's about being clear where you are, where you want to be, how you plan to get there by setting yourself objectives for development and then charting your progress towards achieving them.
In accountancy and finance industry, the pace of change is probably faster than it's ever been – and this is a feature of the new normal that we live and work in. CPD ensures your capabilities keep pace with the current standards, knowledge and skills you need to deliver a professional service to your customers, clients and the community.
Our theme for this month therefore pays cognisance of the importance that CPD plays, and we have lined up inspiring articles of how individuals, companies and institutions are going out of their way to enhance their skills in order to stay relevant.
One particular story that captured my attention is that of Rose Njeri Gidraph, who, as a cabin crew working at Emirates Airlines, has decided to pursue finance courses despite her busy and demanding work. At one point, Njeri's tutor at Phoenix Financial Training reprimanded her for coming to class a tad too late, only to realise that she was still in her work uniform after an 18-hour long flight from New York! Over the months however, her instructors have learnt to work around her schedule in order to help her through her studies. Our article 'Against all odds' details remarkable testimonies of how Njeri and other professionals are pushing through, in their efforts to keep up with the changing trends in their profession.
The cop accountant gets our cover treatment for a good reason. As the Chairman of UAE's Accountants and Auditors Association, Colonel Saif Mohammed Saif Bin Abed Al Muhairi tells us how he combines law enforcement duties with his accounting work.
I hope you'll enjoy reading this issue and as usual, I welcome comments, credit and criticism.

Joyce Njeri
Editor, Accountant Middle East