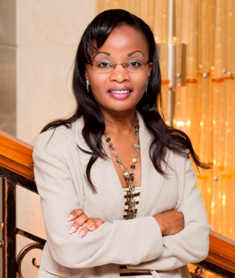 THE NEW Year has just begun which also means the season for economic forecasting is here. Judging from the forecasts coming out of the financial sector, the consensus outlook seems pretty upbeat.
Analysts and market insiders believe that the imminent integration of the Dubai Financial Market and its Abu Dhabi counterpart, the recent Expo 2020 bid win and a strong rebound in real estate, will usher in an unprecedented new economic growth phase in the UAE.
No doubt this is an encouraging way to start the New Year.
Being a critical component of the UAE's economic development, the financial and accountancy sector is aligning itself with this expected boom, with consultancy firms, banks, financial services companies and other allied businesses reportedly increasing their headcount by recruiting the best talents in the industry.
Speaking of talent, on the special evening of 11.12.13, the accountancy and finance industry once again witnessed exceptional individuals, teams and firms being honoured during the 3rd annual Institute of Chartered Accountants in England and Wales Excellence Awards event that was held in the UAE's capital Abu Dhabi.
Held every year, the high profile awards ceremony proved a great success, with over 500 movers and shakers from across the Middle East's accountancy and finance sector gracing the event. The awards attracted a high number of very impressive entries, with winners being unveiled in 11 categories.
On a personal level, it was a tremendous honour for me to be recognised as the ICAEW 'Financial Journalist of the Year'. Carving out my journalism career in the financial sector is more than a day job for me. It's a passion. It calls for analysing technical information and skillfully breaking it down for readers to understand, in order to show that finance issues come to play even in the most mundane areas of our life, such as grocery shopping, purchasing property, or even paying road levies when passing through toll gates. This 'ordinary phenomenon' is what inspires me to go beyond the numbers and report issues through the eyes of ordinary citizens.
We also have exclusive interviews with some of the top ICAEW winners including James Rigney, the Chief Financial Officer of UAE's top carrier Etihad Airways who took the 'CFO of the Year' gong, and Amanda Line, a Partner at the Big 4 firm PwC, who was declared the 'Chartered Accountant of the Year'. Read their inspiring stories in our 'Awards Special' section.
Happy New Year!

Joyce Njeri,
Editor, Accountant Middle East