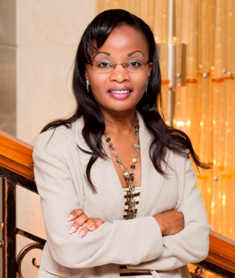 IN 1932, American psychologist Walter Pitkin published a self-help book titled 'Life Begins at Forty'. Pitkin stated that life is a series of successes and failures, and one must learn from those failures and build on the successes.
Fast forward to 2013 and this notion resonates well with KPMG in the UAE, as the tax, audit and advisory firm hits a significant milestone by marking the 40th anniversary of its founding in the Emirates.
As the region experiences growth particularly in the oil and gas, manufacturing and telecoms services, financial consultancy businesses continue to face intense pressure due to stiff competition and cutthroat pricing deals.
Many entities have been forced to rescale operations, and as KPMG turns 40, the accounting giant sees these challenges as an opportunity to review its business operations in order to reposition itself and excel in the dynamic and competitive marketplace.
Accountant Middle East feels honoured to be associated with KPMG as it marks this significant milestone, and it is due to this that this month's edition pays tribute to the audit firm, with exclusive interviews with top advisors from the firm addressing a range of issues including forensic auditing, valuations, cross-border mergers and acquisitions, Shari'a finance and tax restructuring.
To set the pace for us, our cover personality is KPMG's Head of Advisory and Markets (UAE & Oman) Ian Gomes, who shares with us the firm's response to these business challenges and also addresses the future of financial consultancy in the region.
On other matters, we look at how money launderers and terrorist financiers are continuously looking for new methods of disguising their funds, by exploiting weaknesses in AML systems and controls.
This is an article not to be missed by accountants, auditors and CFOs, as it tackles the critical question; Money Laundering, Terrorist Financing and Sanctions – What's it got to do with me?
Speaking of auditors, there's a new man at the helm of UAE's Internal Audit Association. We bring you an exclusive interview with the CEO Kevin Rafiq, as he outlines his plans to steer the association to the next growth phase.
Have a good read.

Joyce Njeri,
Editor