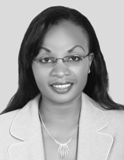 DECEMBER IS a month synonymous with family, when members congregate to take stock of the year gone by while reflecting on the hopes and prospects that lie ahead.
It is in keeping with this tradition that our December issue tackles the contentious topics relating to governance of family-owned businesses, including succession, conflict management and the common rules of engagement.
Speaking from experience, our cover personality Hisham Farouk, argues that boiler-plate solutions to succession planning don't always work, since every family business structure is complex and unique in its own way.
As the Managing Partner of Grant Thornton UAE, an audit and advisory firm that was founded by his father, Hisham understands family dynamics all too well and gives us tips on how to establish healthy boundaries between employees who are related by blood or marriage, and the company's external management.
Staying with matters corporate, we examine the legitimacy of whistle blowing in the country, covering all topics surrounding the issue including the moral responsibility of informants, the appraisal of the institutions and the principles of legalities involved when reporting fraud.
On a more upbeat note, CIMA-qualified accountant Jennifer Mathias reveals exclusively to Accountant Middle East about her journey to the top ranks of the finance profession. The high-flying banker who was appointed to the position of Chief Financial Officer at Coutts early this year, also gives us a glimpse into her her management style, work-life balance and all things polo. Read about her defining career moments in the Practice & Personality section.
Did I mention that celebration is the buzzword in December? That's right… so join us on December 12 at the Jumeirah Beach Hotel, where the Institute of Chartered Accountants in England and Wales (ICAEW) is hosting an evening of awards to commemorate excellence in the UAE's accounting and finance industry.
Finally, as we look forward to an even more promising New Year packed with opportunities and better prospects, the entire team at Accountant Middle East magazine would like to wish all our readers a merry Christmas, a fulfilling and successful 2013.
Joyce Njeri

Editor, Accountant Middle East
joyce@cpidubai.com